Inflatable Tube Replacement -retube- Re-Tubing
Useful information about retubing and your choices
Want to retube your rib?
Usually inflatable tubes can be repaired however sometimes repairing the tube is no longer possible or no longer financially viable. Providing that the hull of the craft is still sound (or can be made sound), the entire inflatable tube can be replaced. This replacement service is often referred to as a retube or re-tubing this service can usually take from 2 weeks to 1 month depending on availability. Unless the customer has provided a new Hypalon tube for their rib then the tubes are made by us and are made from high quality European made Orca Hypalon also known as csm/cr.
When it comes to fabric you have different choices but from us all of them will be Orca Hypalon variations, there are choices of 828 and 866 weight fabric some colours or textures may be in on one but not the other. 828 or otherwise known as lightweight or 1100dtx is often used from 2.5m up to 6.5m ribs after that its common practice to move over to 866 heavyweight 1670dtx material which is both thicker and heavier.
In 828 choices are fairly limited to smooth or fabric impression however moving up to 866 you have fabric impression, carbon, honeycombe, perlage, in various different colours.
Our baffles/bulkheads are constructed using Orca 261 and are the domed version as opposed to witches hats. The reason we prefer this type is because when inflating, the chamber tends to stick to whichever is inflated first. So if you inflate the middle first then the front and rear the baffle will be fairly centralise. Since its a shallow dome, the tube volume will be roughly the same both sides of the baffle. With witches hats the first chamber inflated will determine which way the hat blows up and because the point would be occupying the next chamber the volume will be less, so when it is in the water on a cold day the air temp/pressure would compress and would be noticeably softer than the other chambers. You could say that by leveling out the pressure the volume would be the same however it takes more pressure/ force on one side to move an object back the other way, or you must move the bulk head accordingly.
A basic retube build consists of
4x handles
2x 1m wearpatches
lifelines to suit
strake of choice
snubber/fairlead
pressure release and inflation valves
Additionally you may have ideas of things or changes you would like, and these can be included in the quote.
We can also laser cut hypalon signs to really finish your rib off.
Retube gallery
Examples of some retubes we have recently had the pleasure of doing.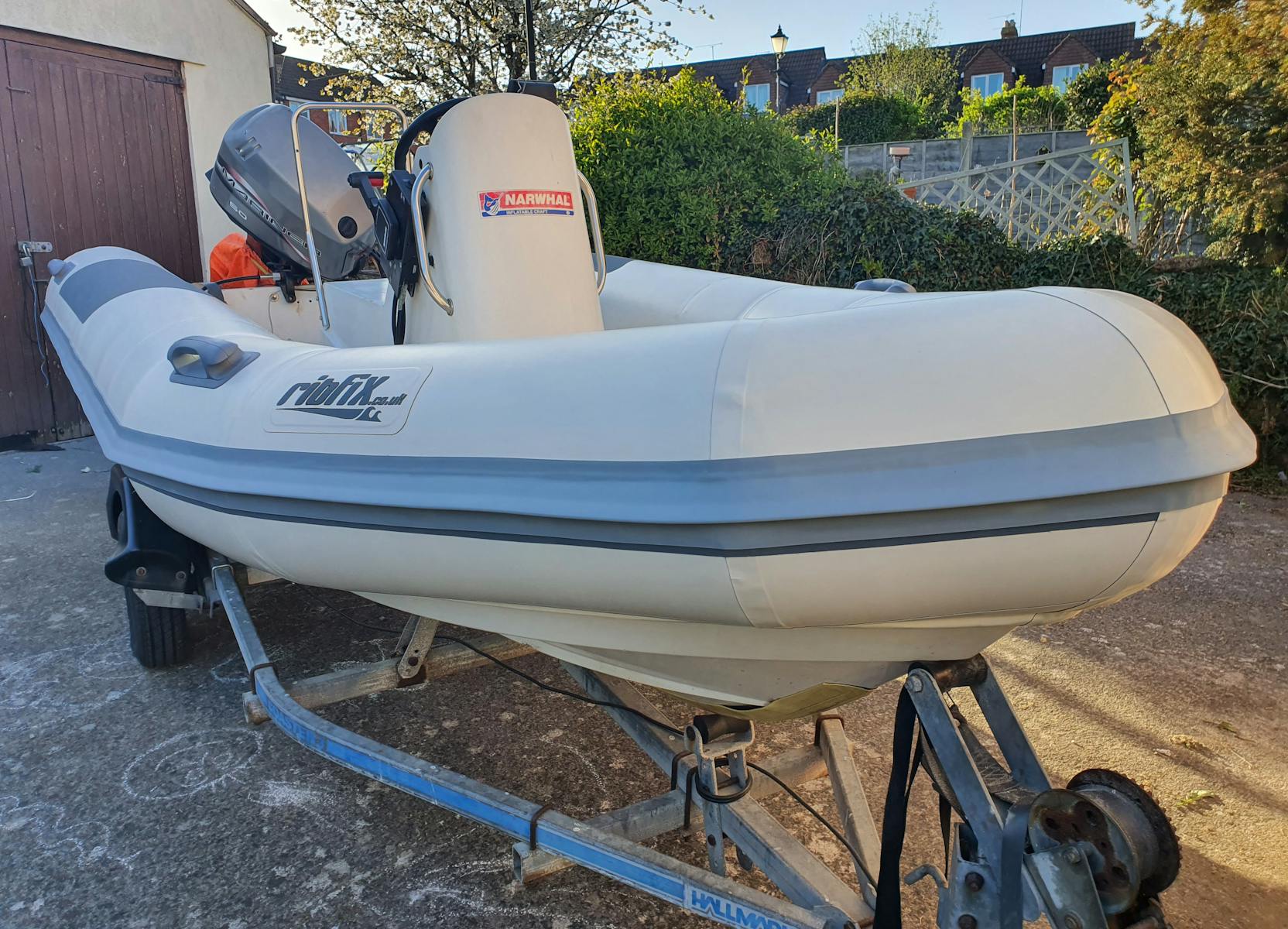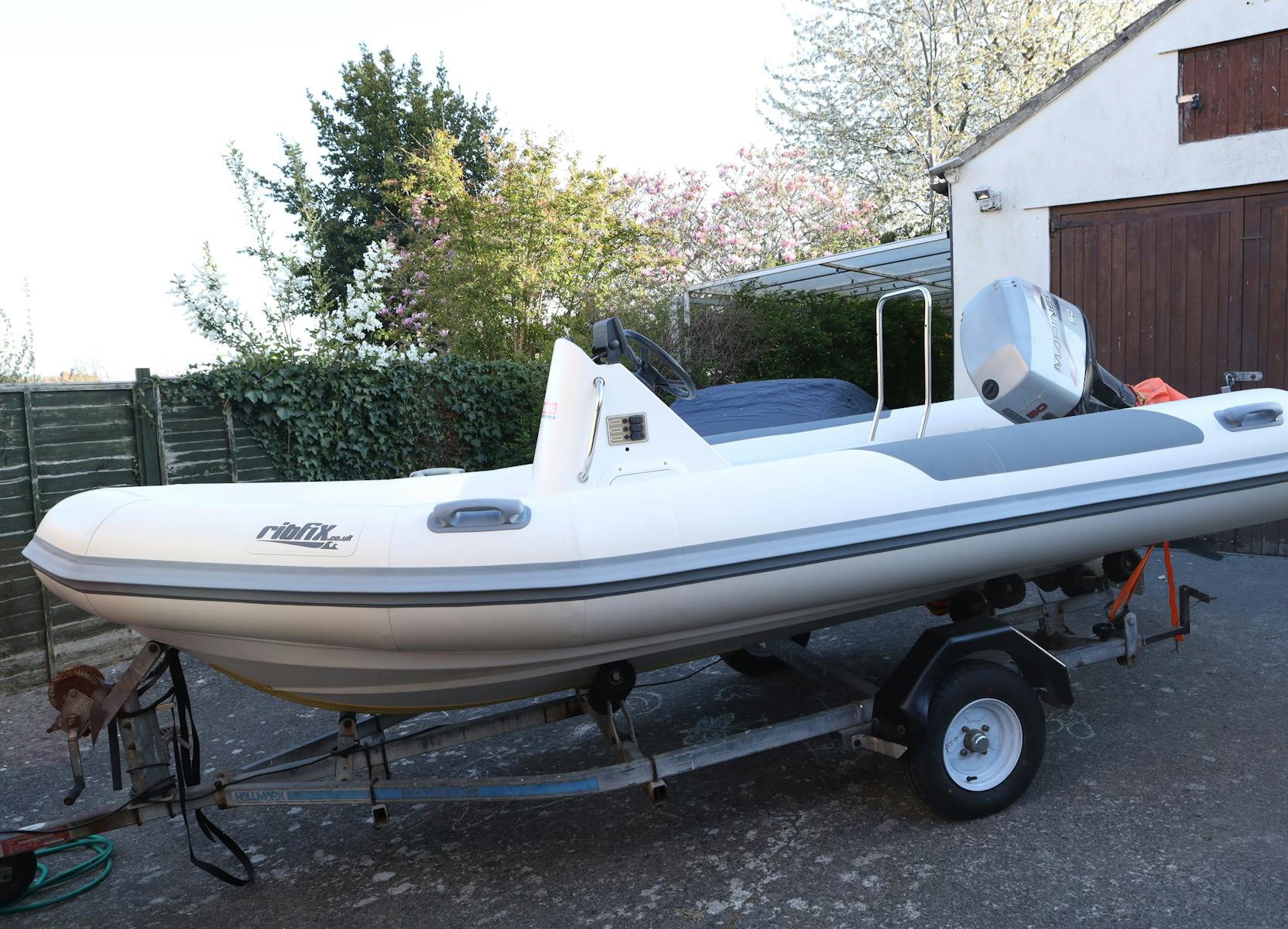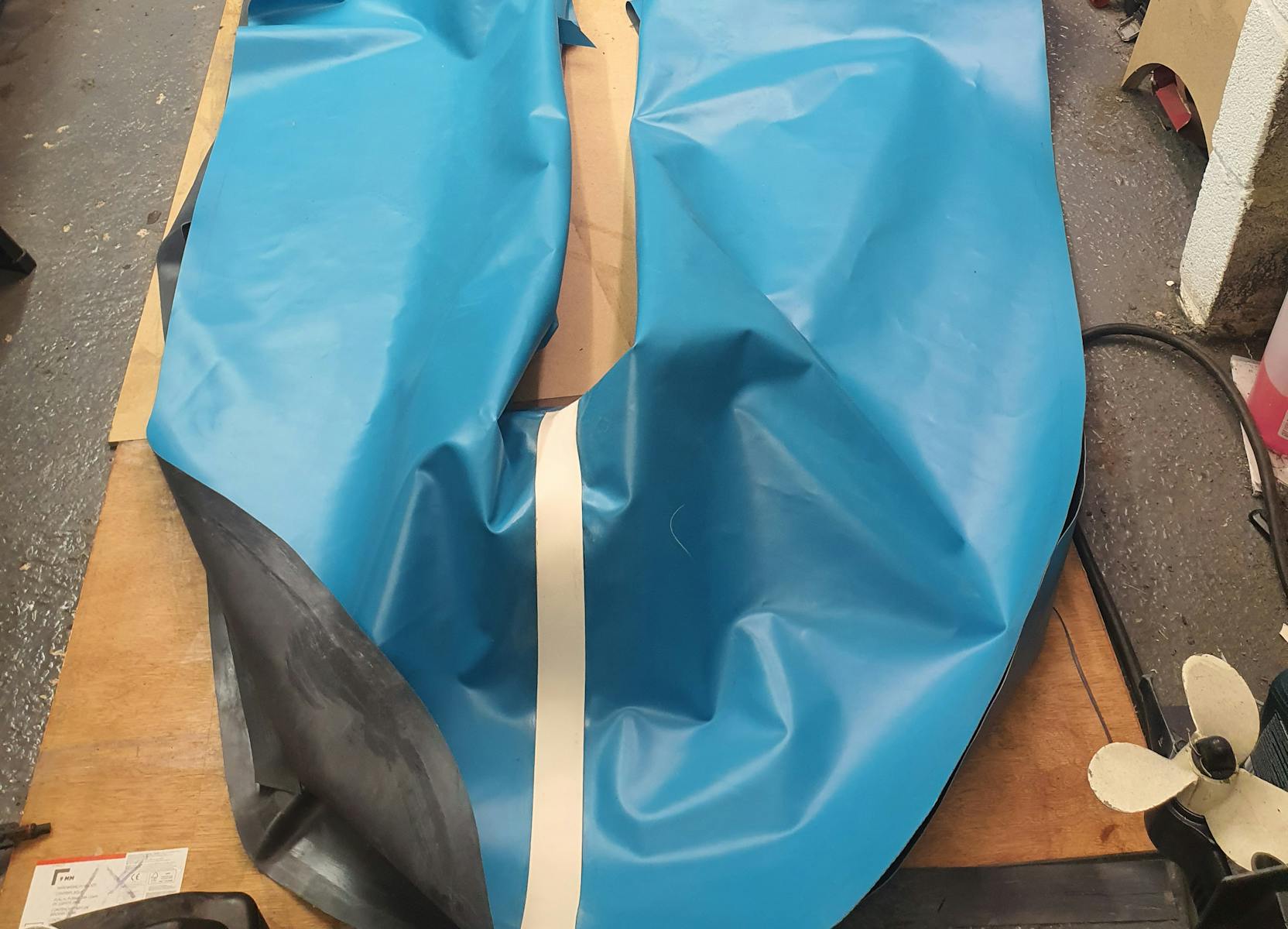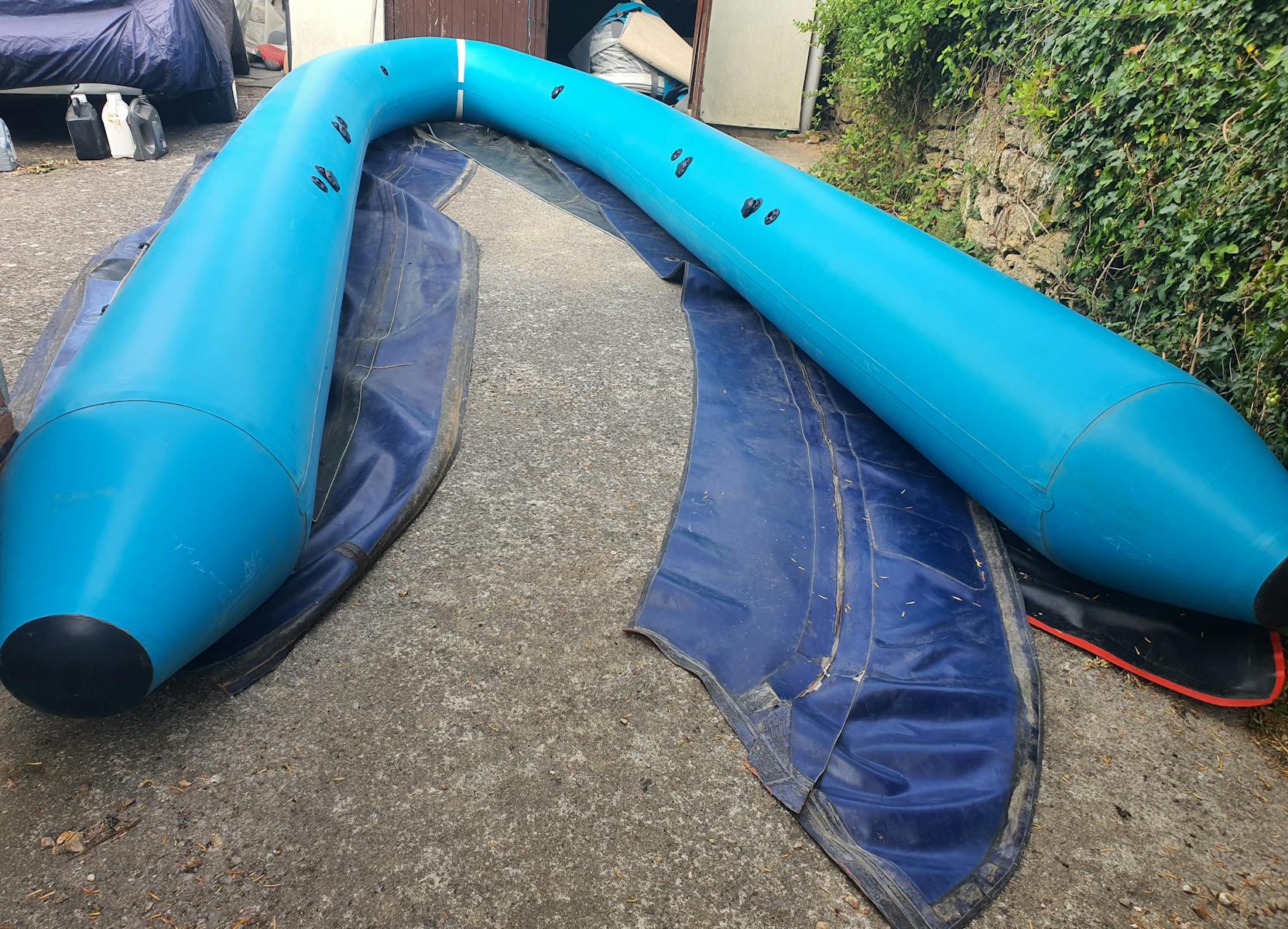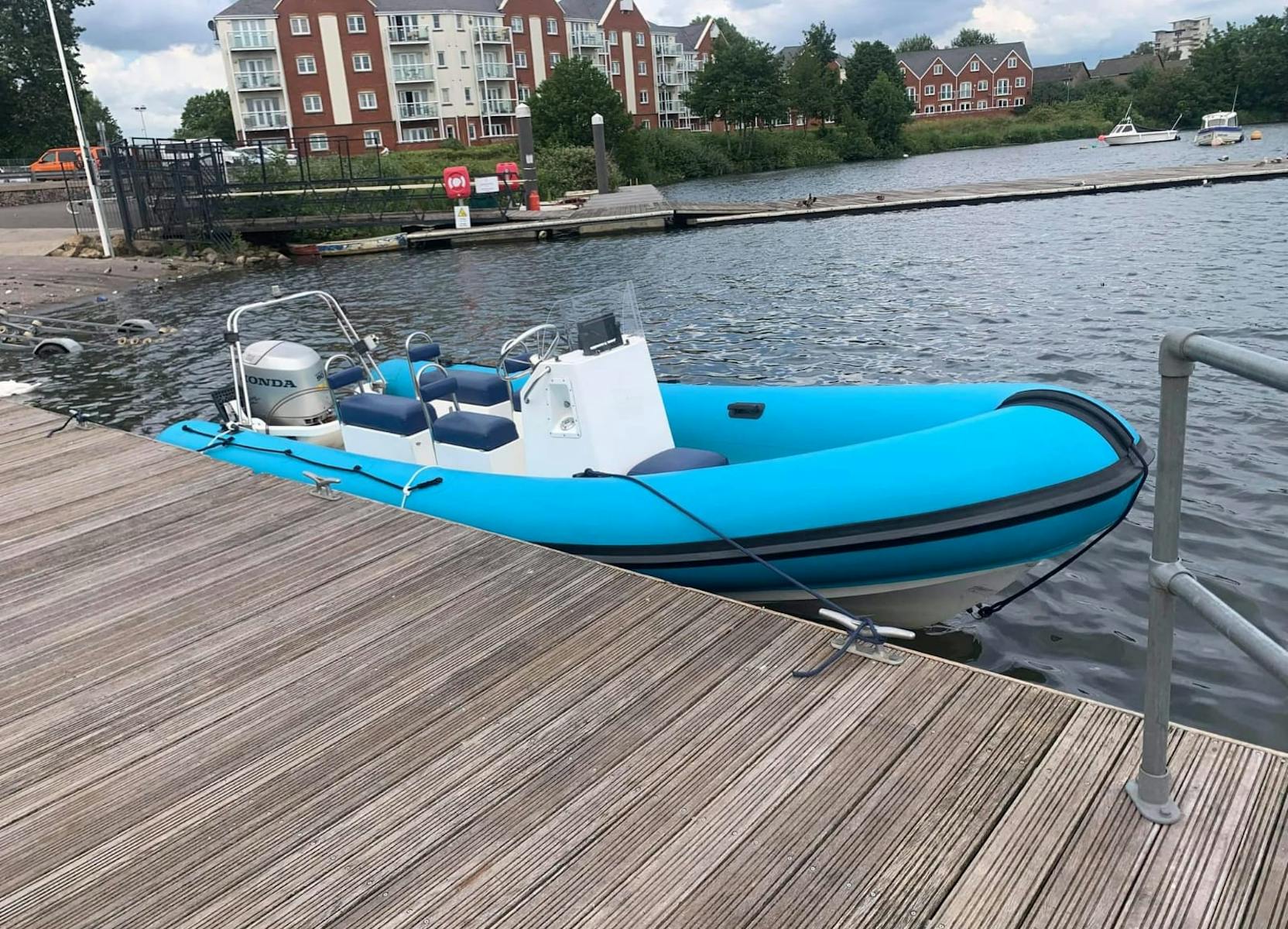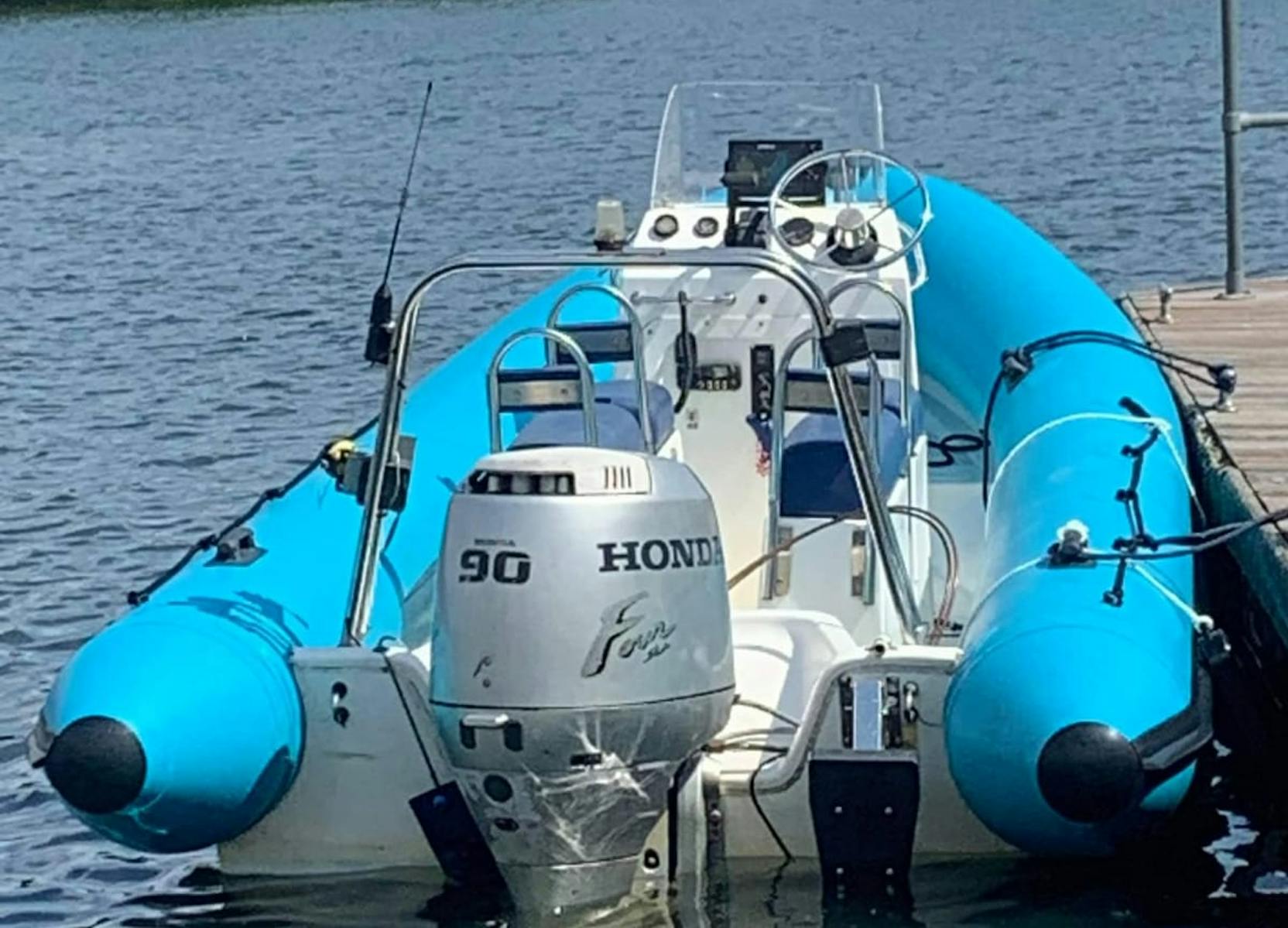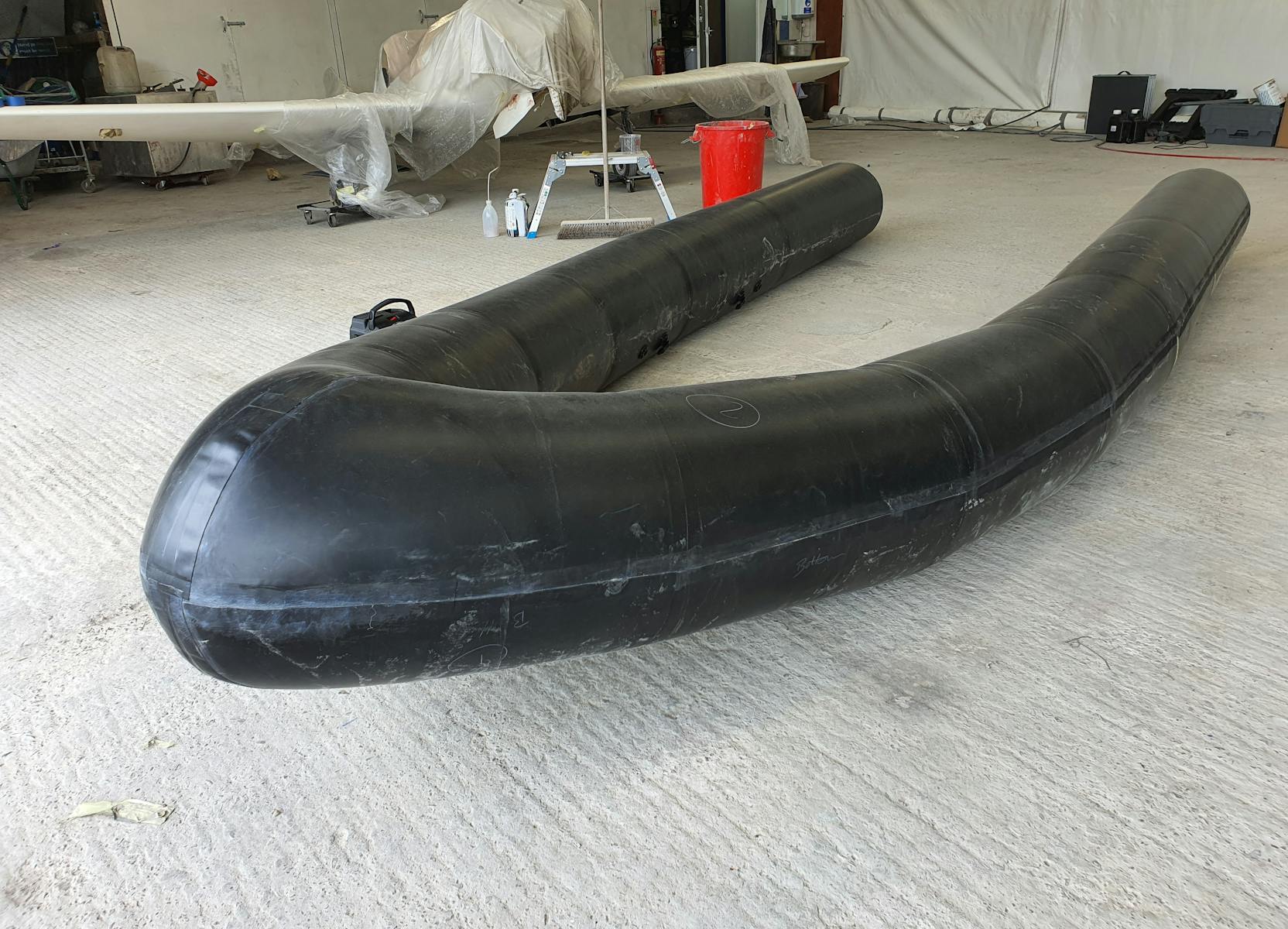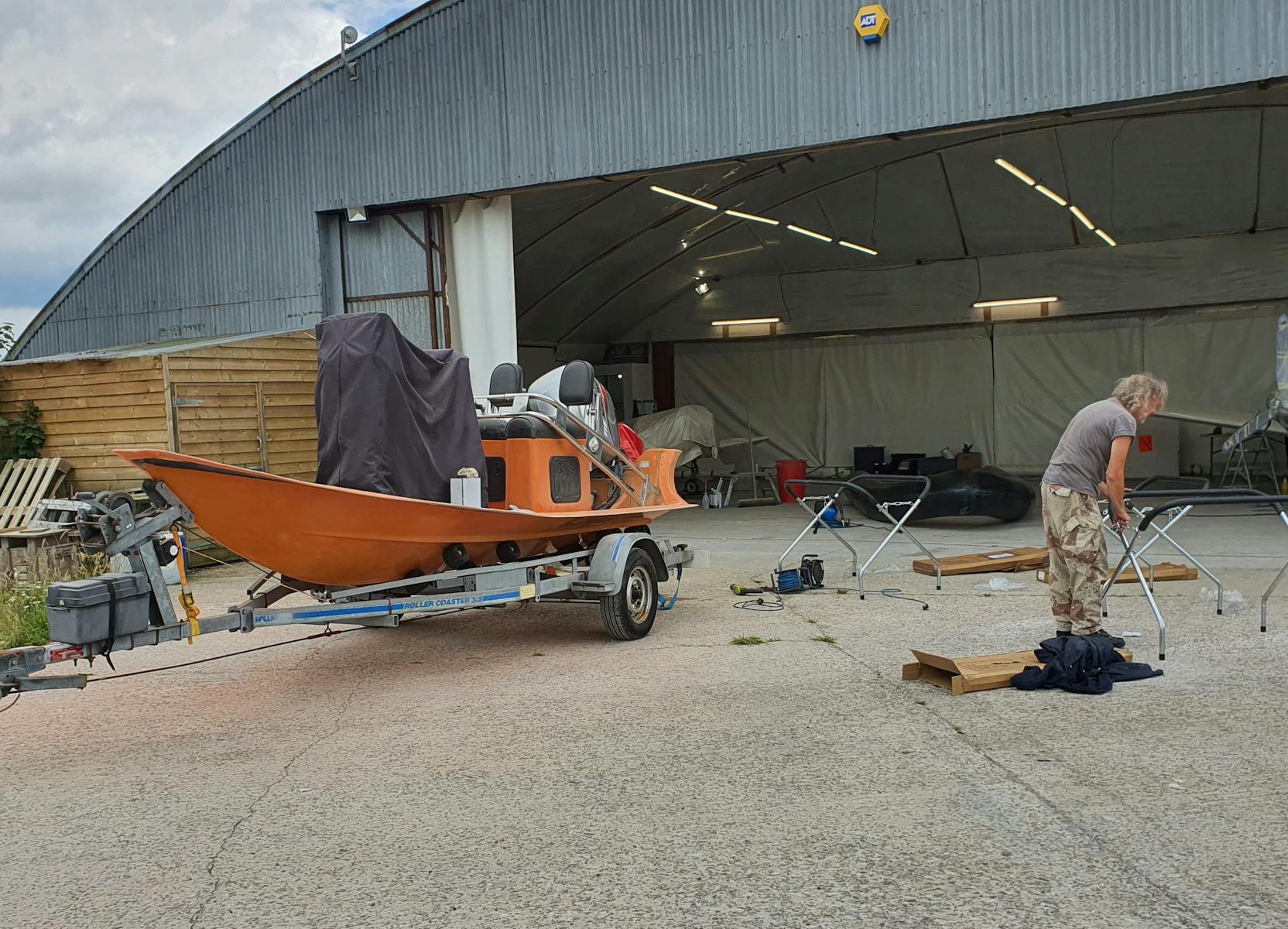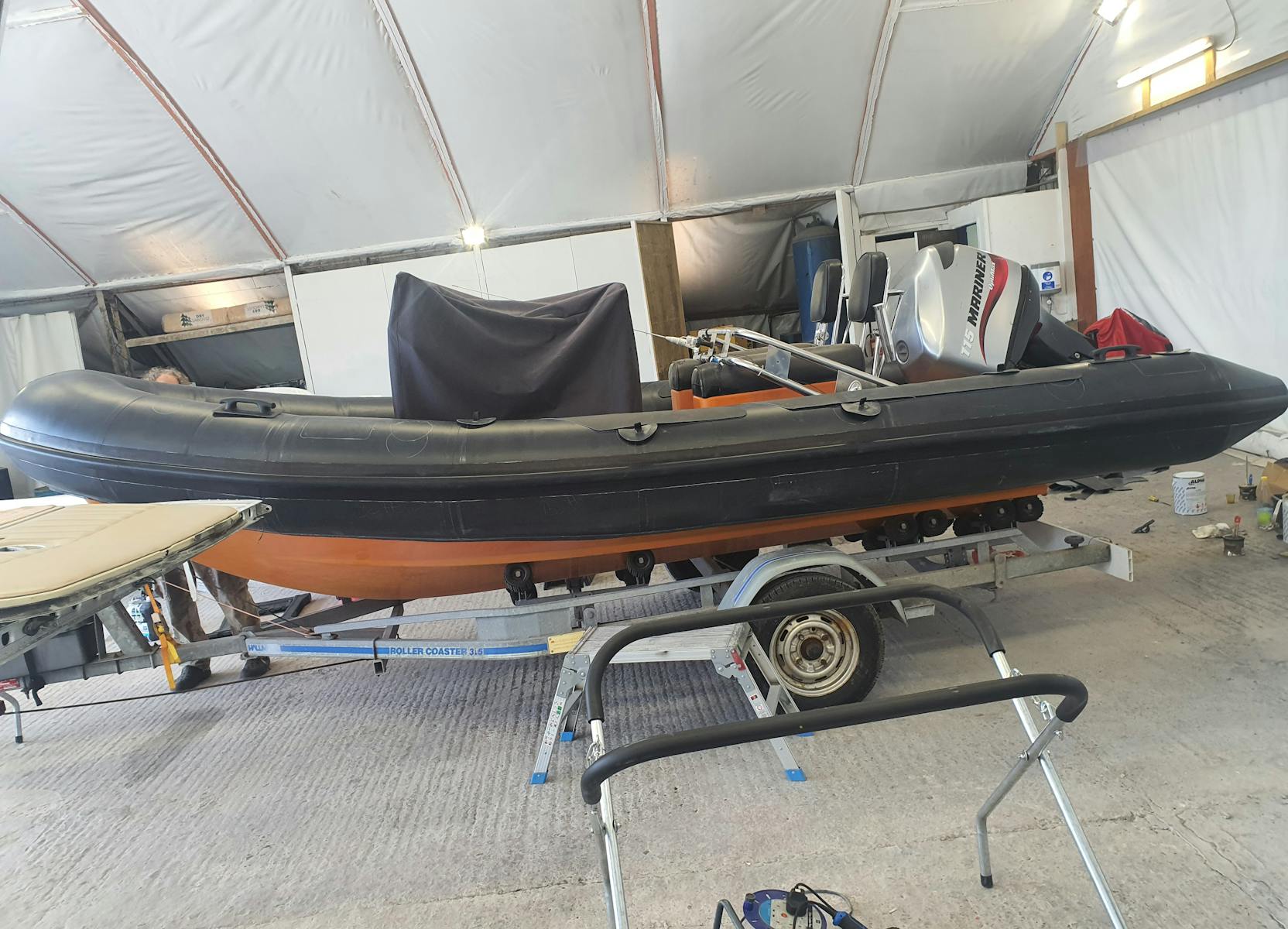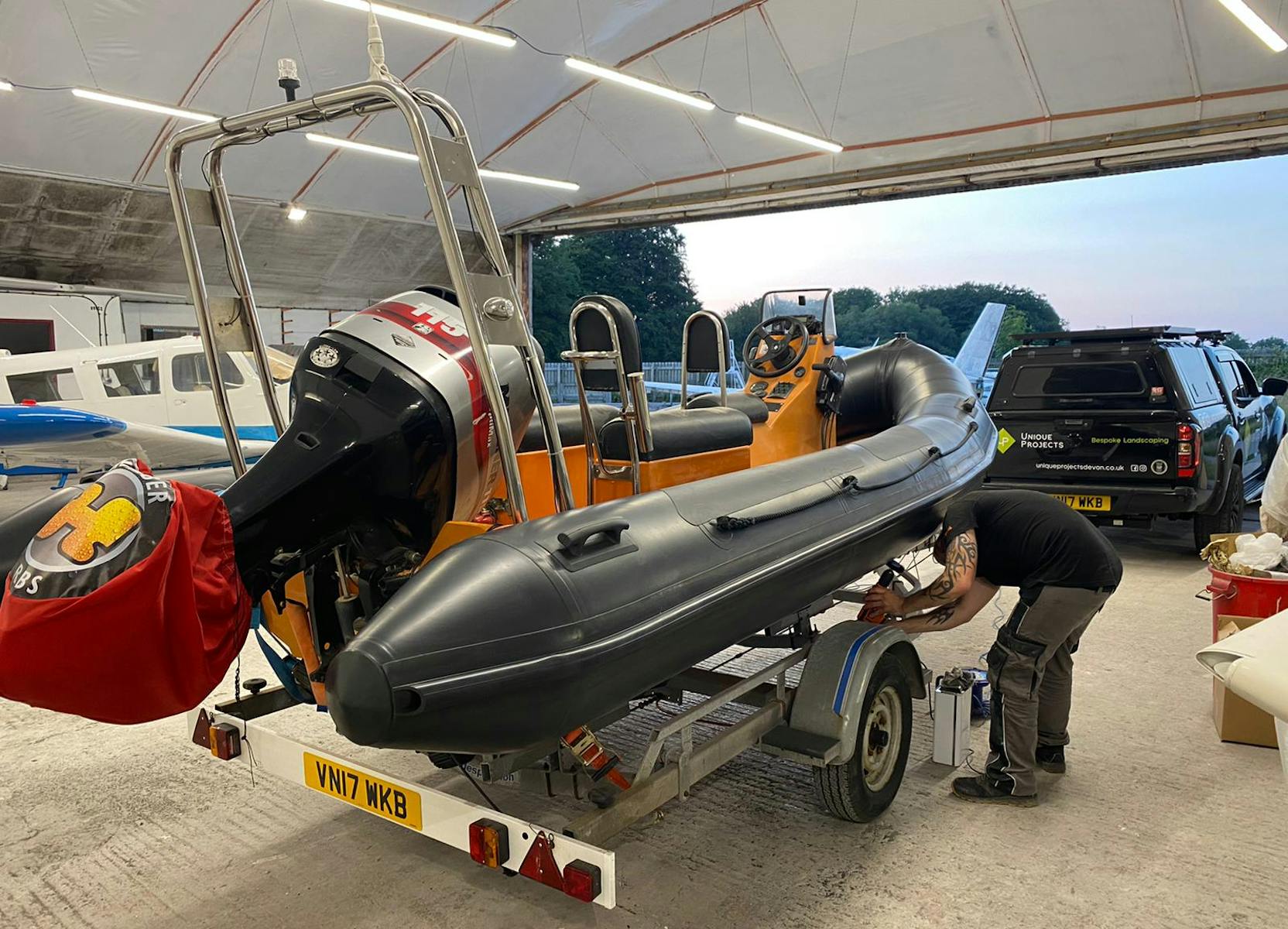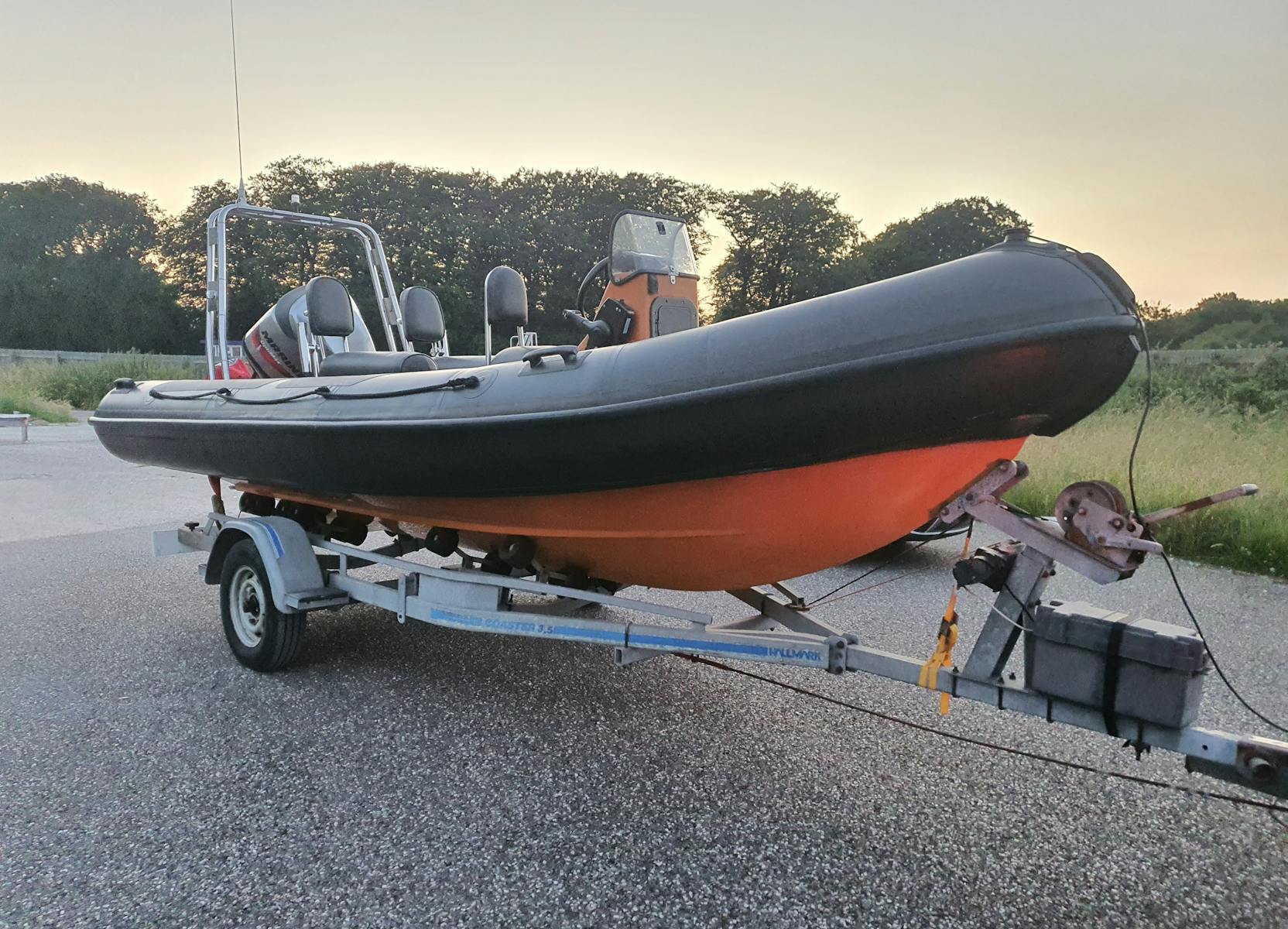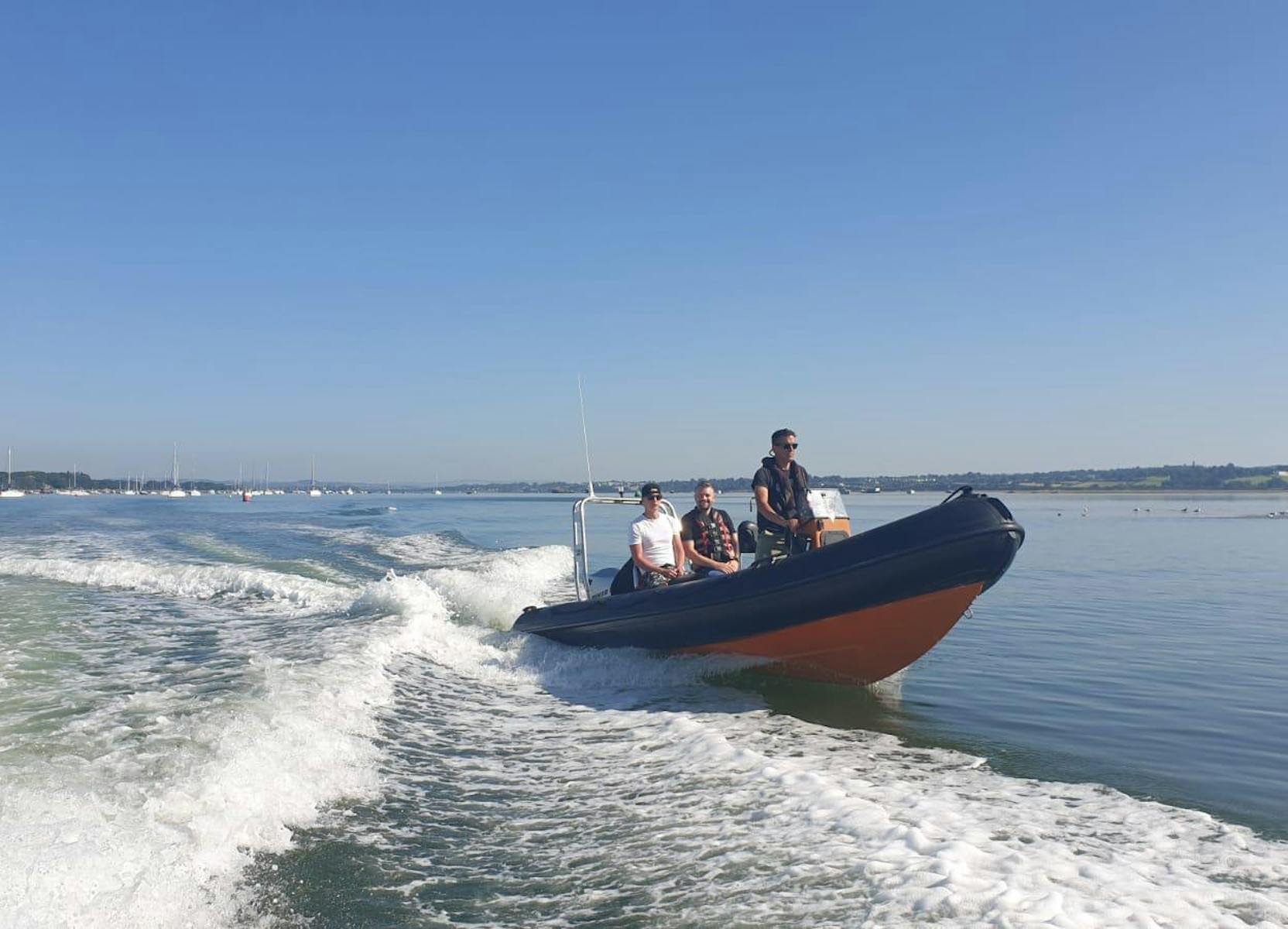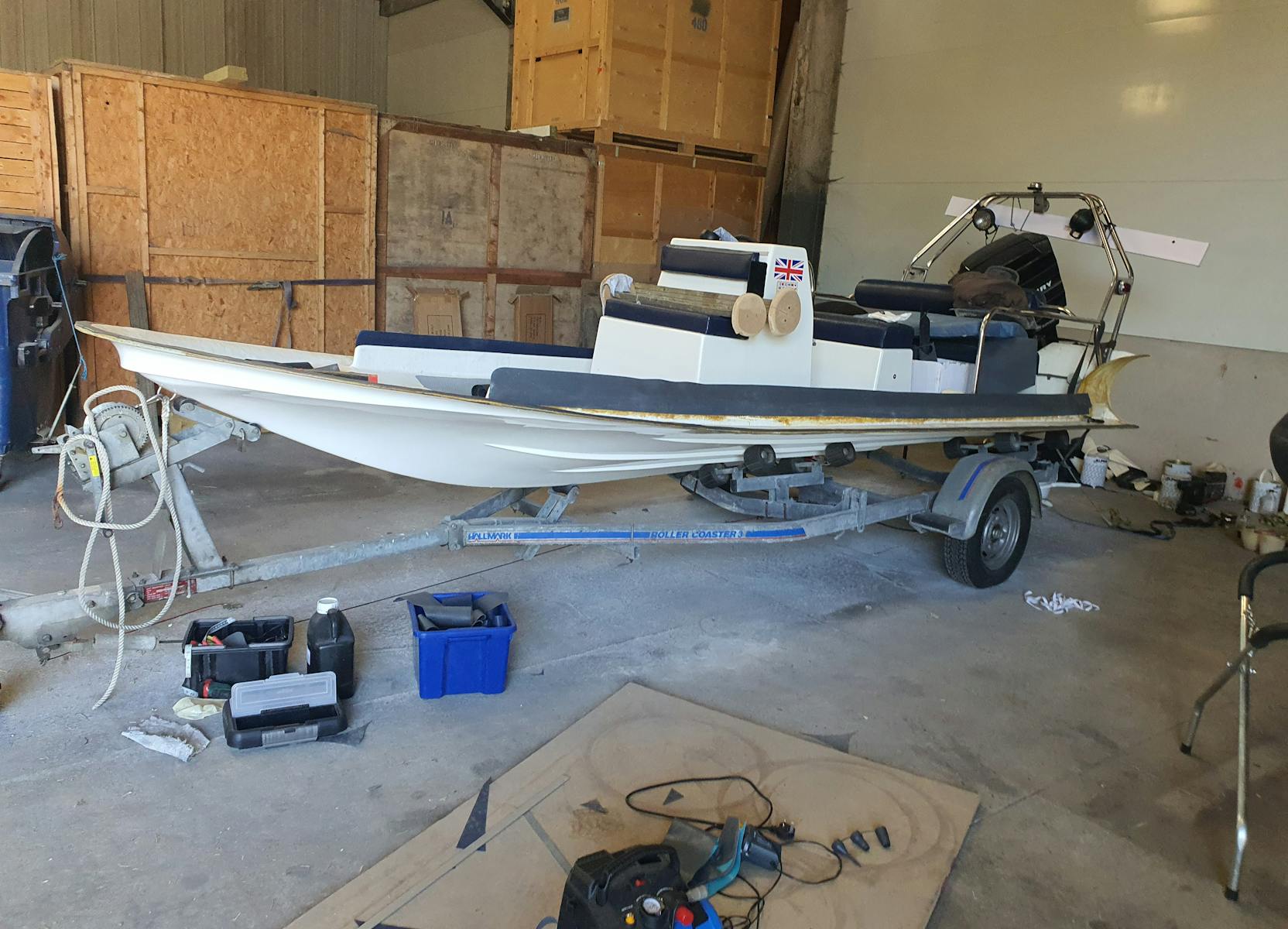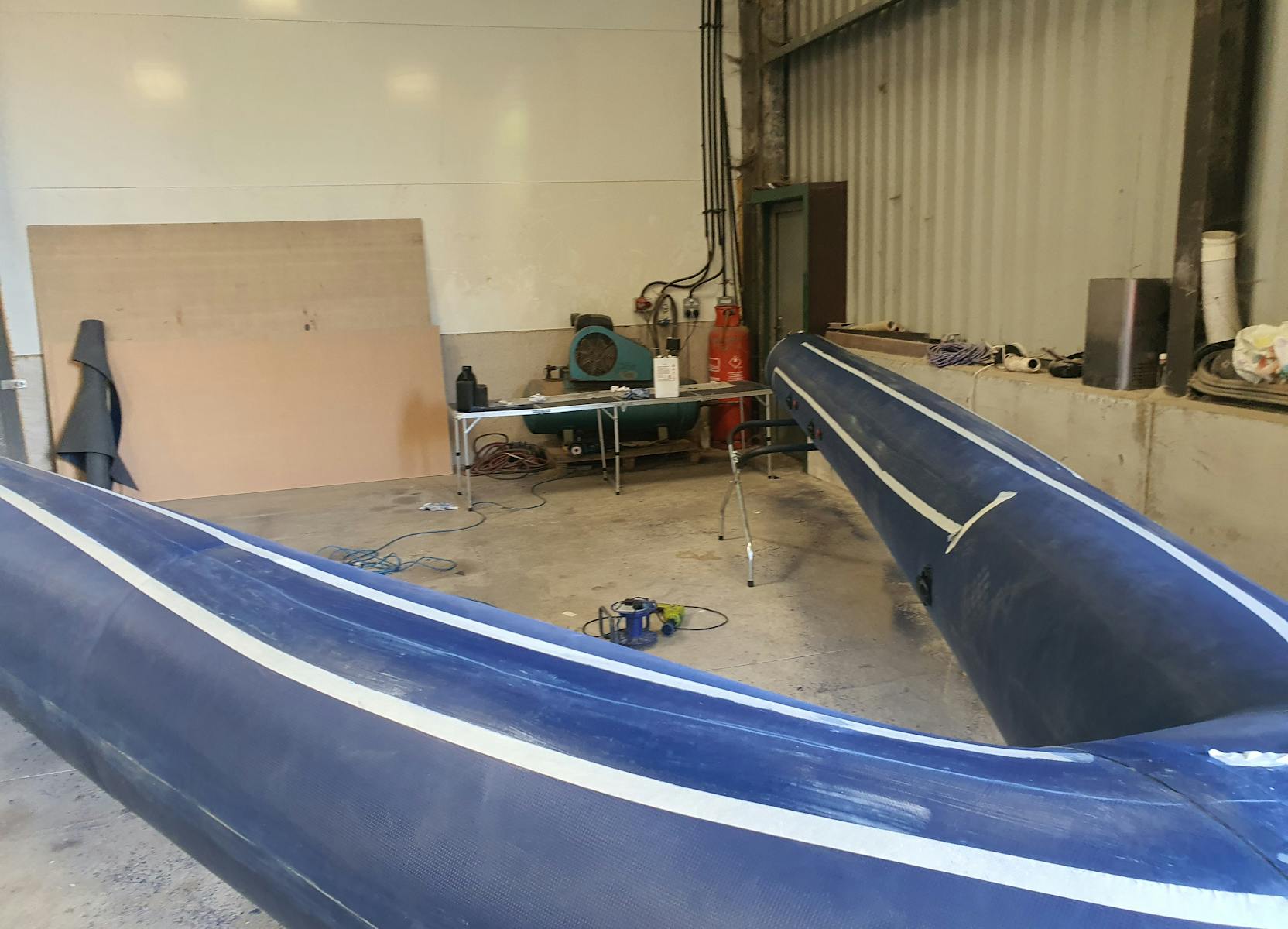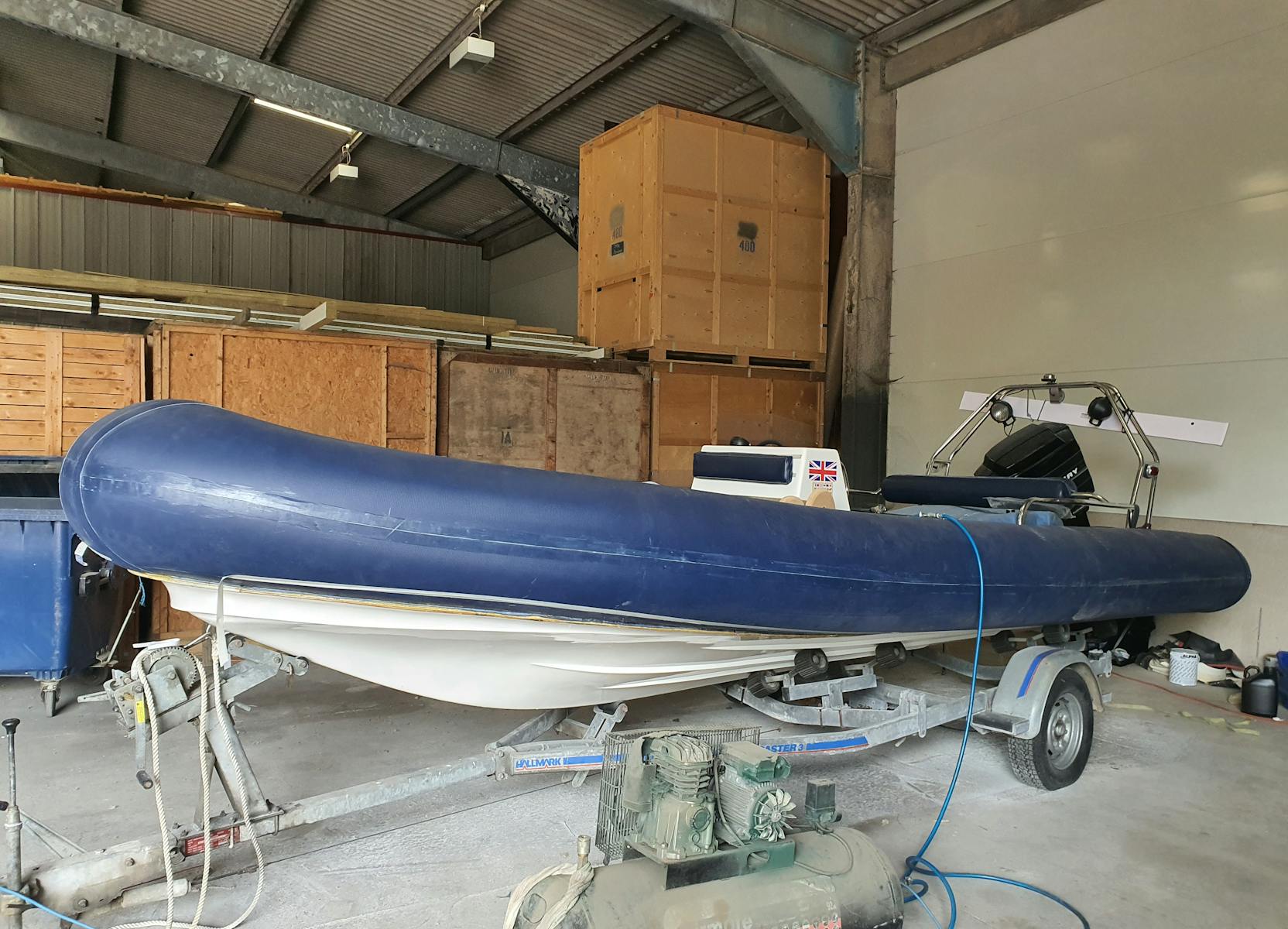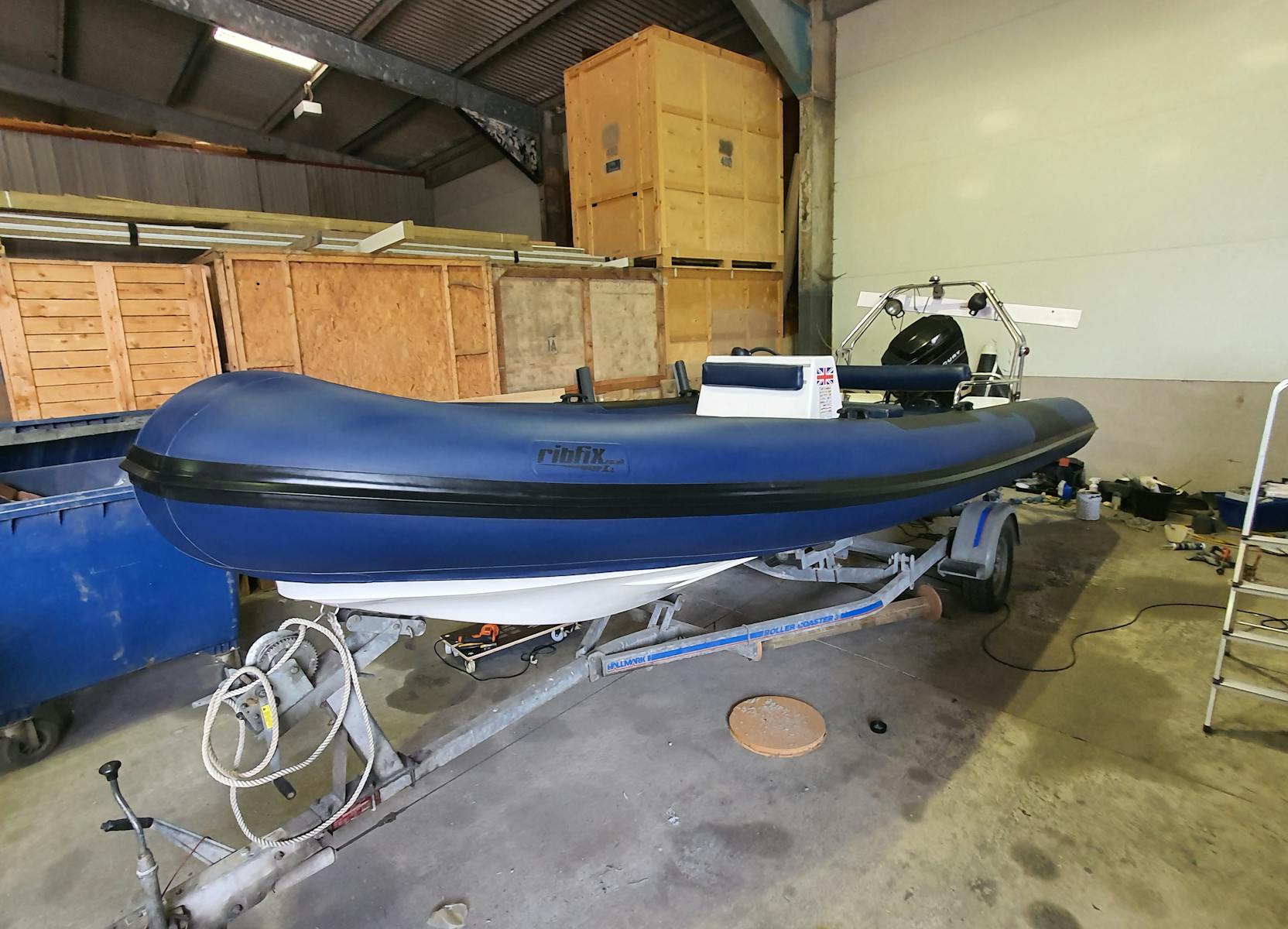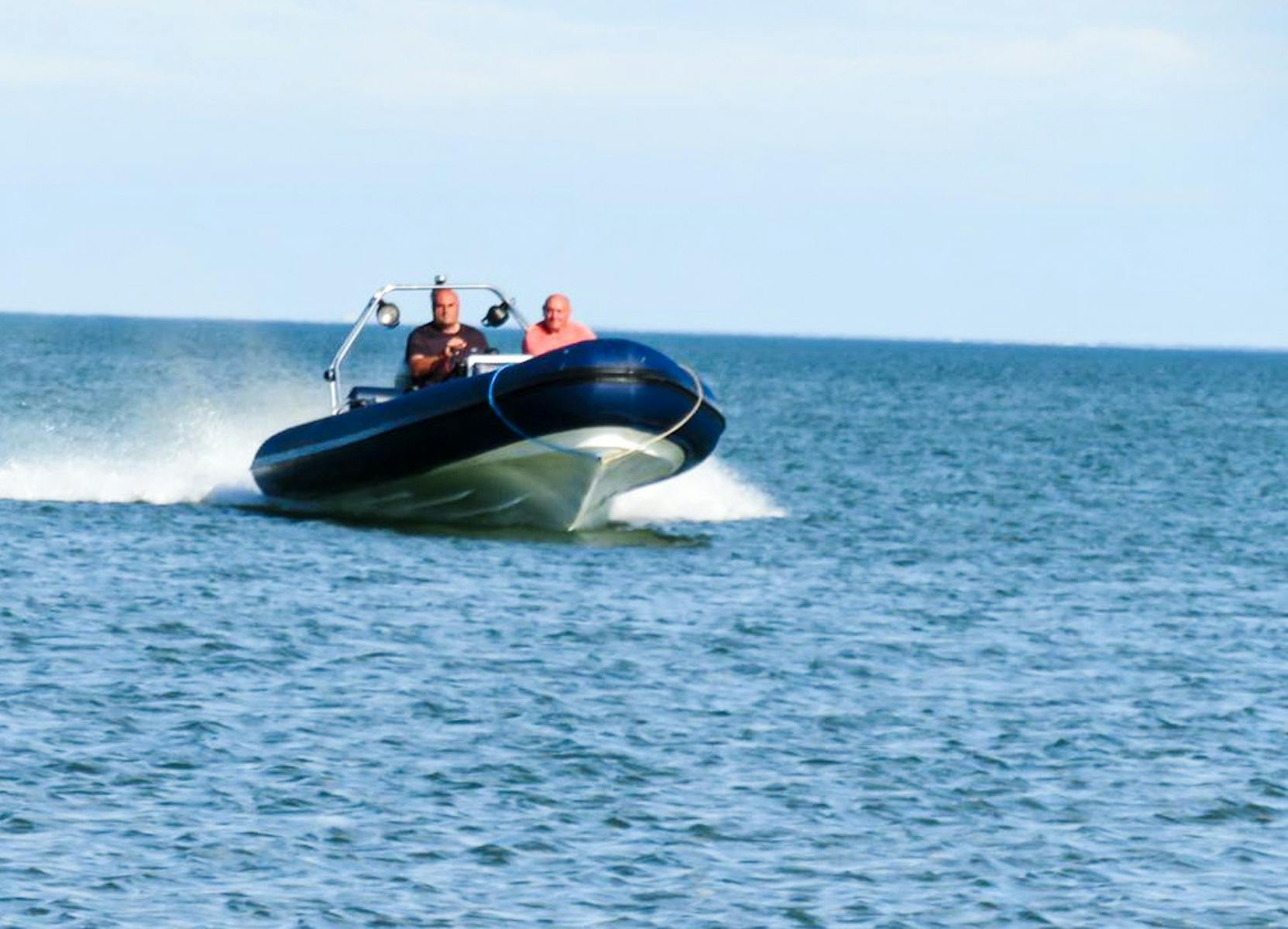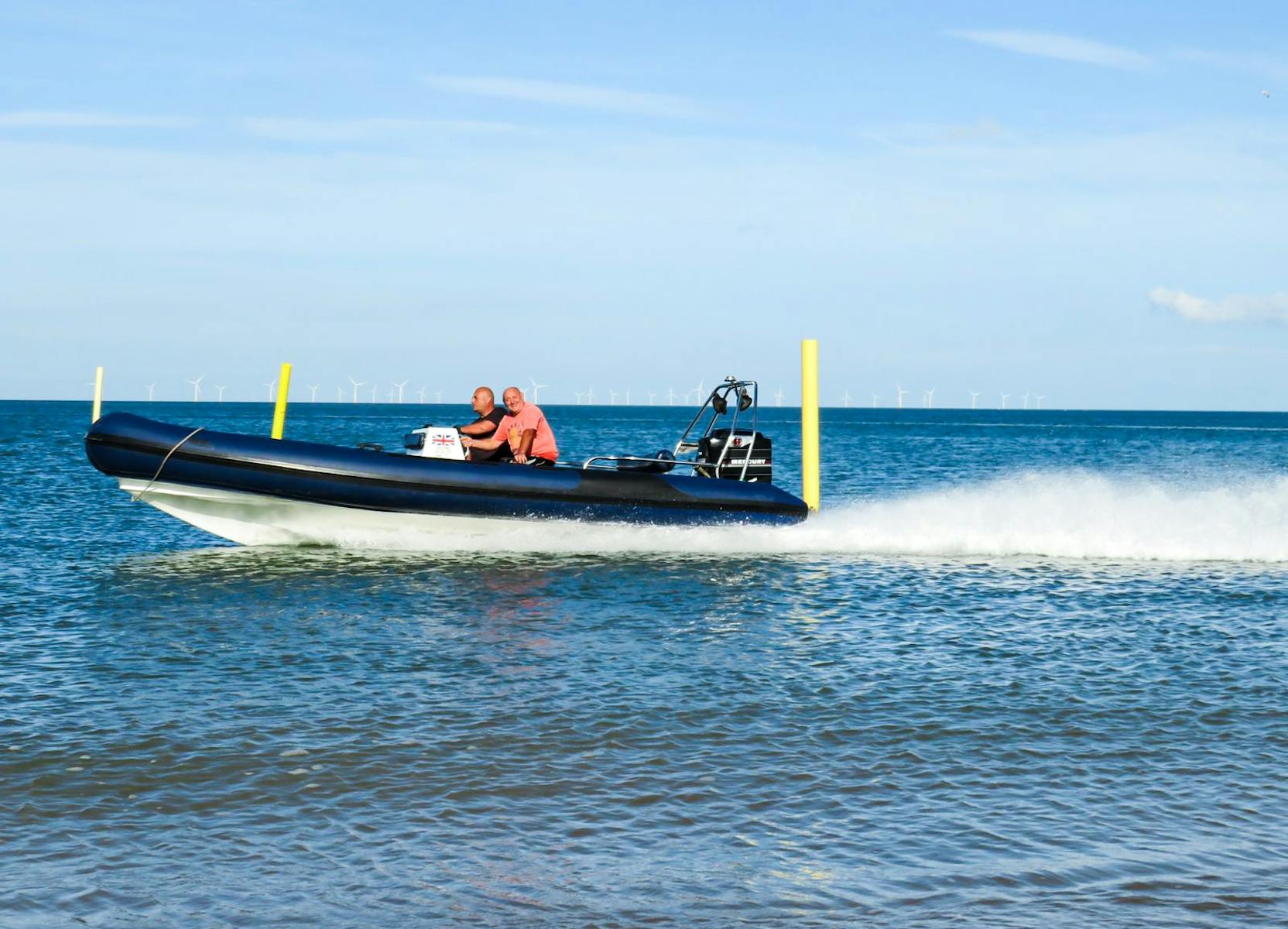 Narwhal retube before
This RIB was in a very sorry state, the tube was beyond repair and had to be removed completely. The old tube was used as a pattern for its replacement and the hull itself needed a good clean-up prior to reassembling.
Narwhal retube after
The same RIB with its newly constructed tube, made from high quality Orca Hypalon, Leafield inflation valves, fabric impression wear patches,4x cleat handles and lifelines on the inside of the bow. Looking very smart and ready to get out on the water.
Humber Destroyer retube before
Here is an early picture of the Humber Destroyer 5.3 we retubed, prior to the bow chamber popping because it was so heavily sun damaged on top there was little to no tensile strength and it tore while out on the water. Fortunately the owner managed to get it back safely.
Humber Destroyer retube after
Here is a picture after the job was completed.
Ribtec hull before
A customer delivered us this very badly treated old rib hull and asked us if we could get tubes fitted to it. He had previously purchased a similar sized tube for a different boat and it sort of fitted, with some alterations we got it fitting pretty well.
Ribtec hull after
We spent a lot of time correcting the tube and making sure it would fit well. Once fitted we sanded back and polished the hull did a whole lot of gel repairs and gave it a very good clean.
Pricings and enquiries
For all Retube/ tube replacement enquiries contact us or you can hit the phone number at the top of the page or similarly you may hit the email address for a quick link to Email.