Inflatable tube | collar repair
Inflatable tube collars will inevitably get damaged over time and through use. Depending on the nature of the problem, repairs on your inflatable can range from a simple patch, right up to a complete overhaul. Usually when carrying out rib repairs we will do our best to disguise it, make it symmetrical and more visually pleasing. We carry out a wide range of tube repairs / re-gluing, adding accessories such as handles, life lines, anchor points, wear patches, paddle holders and other cosmetic improvements.
Rib and inflatable tube repair
Some pretty, some not so pretty. it is not the most glamorous part of the job but we do our best to keep your boat looking in good order and where possible will try to hide signs of repair, making it look like something that may be original styling/ decorative strips.
When repairing a scrape its usually ok to repair with an outer patch on its own, let the pressure out of the tube not so much that it is soft and wrinkled but enough that it is not rock hard, then mark out and prep the area, prime the both the patch and the tube, following the adhesive instructions, cover the lid while the prime coat cures, after an hour or more glue both surfaces and wait till its tacky but not coming off on your fingers then place the two glued surfaces together, using pressure smooth the patch from the center outwards and roll, immediately afterwards let the tube down soft and leave for 24 hrs.
When doing an actual punctures its usually a good idea to patch it inside and out, this process is the same as above but depending on the slash or puncture hole you may need to open the hole up bigger to gain access for prepping the inside surface, getting adhesive and a patch inside. make sure there are no creases or wrinkles inside before doing the outer repair patch.
Rib repairs
Here are some examples of rib repairs we have carried out.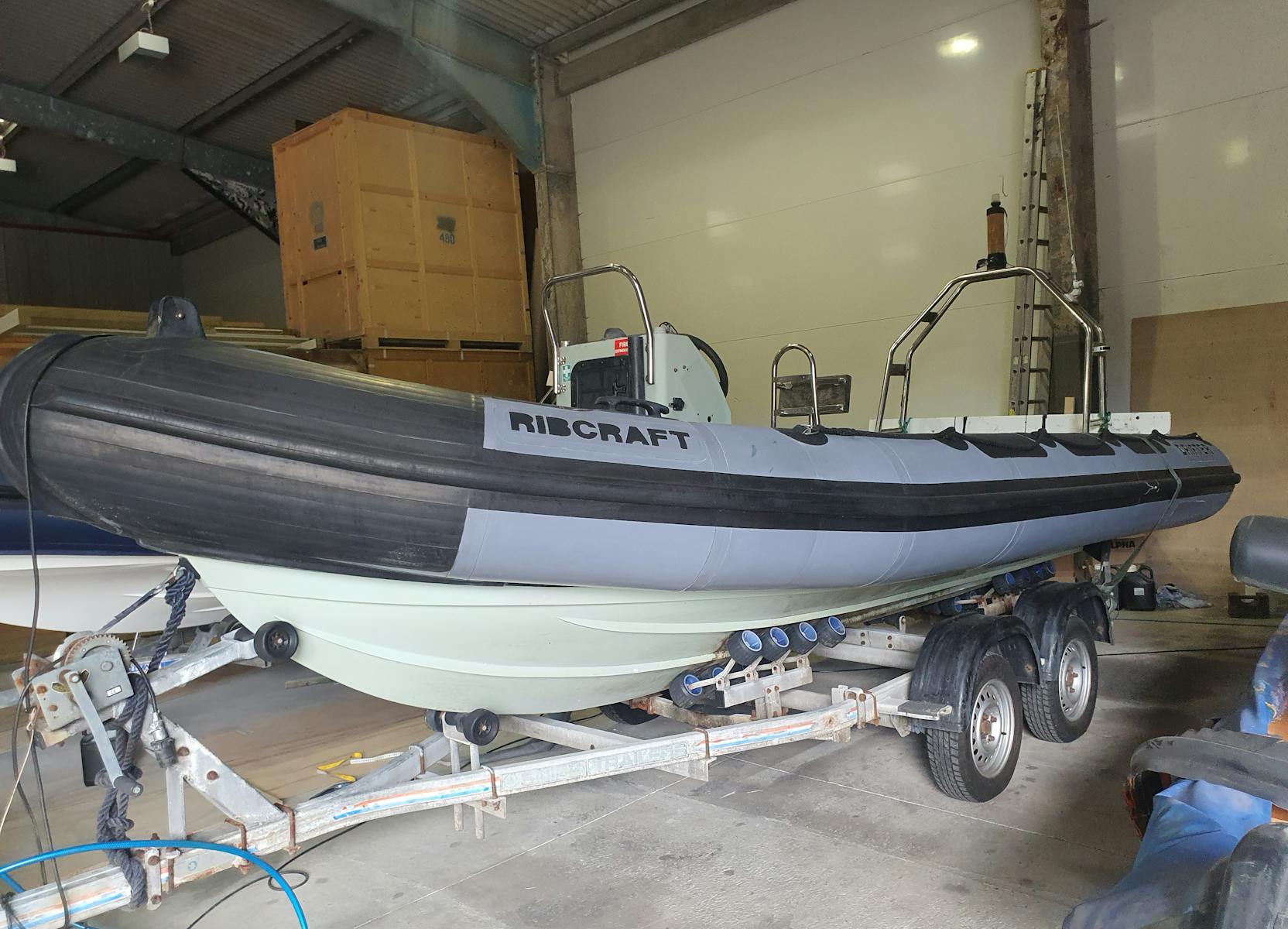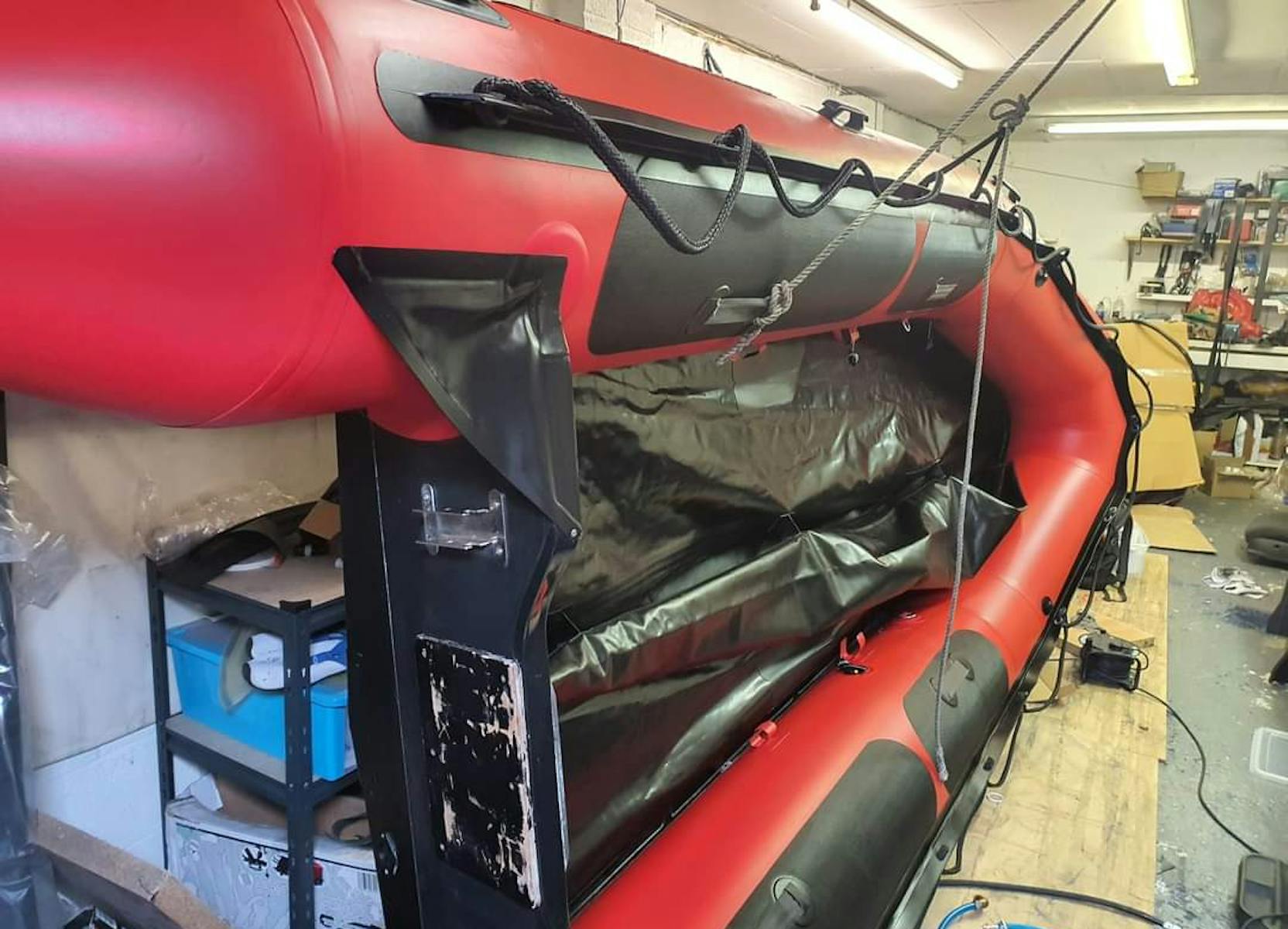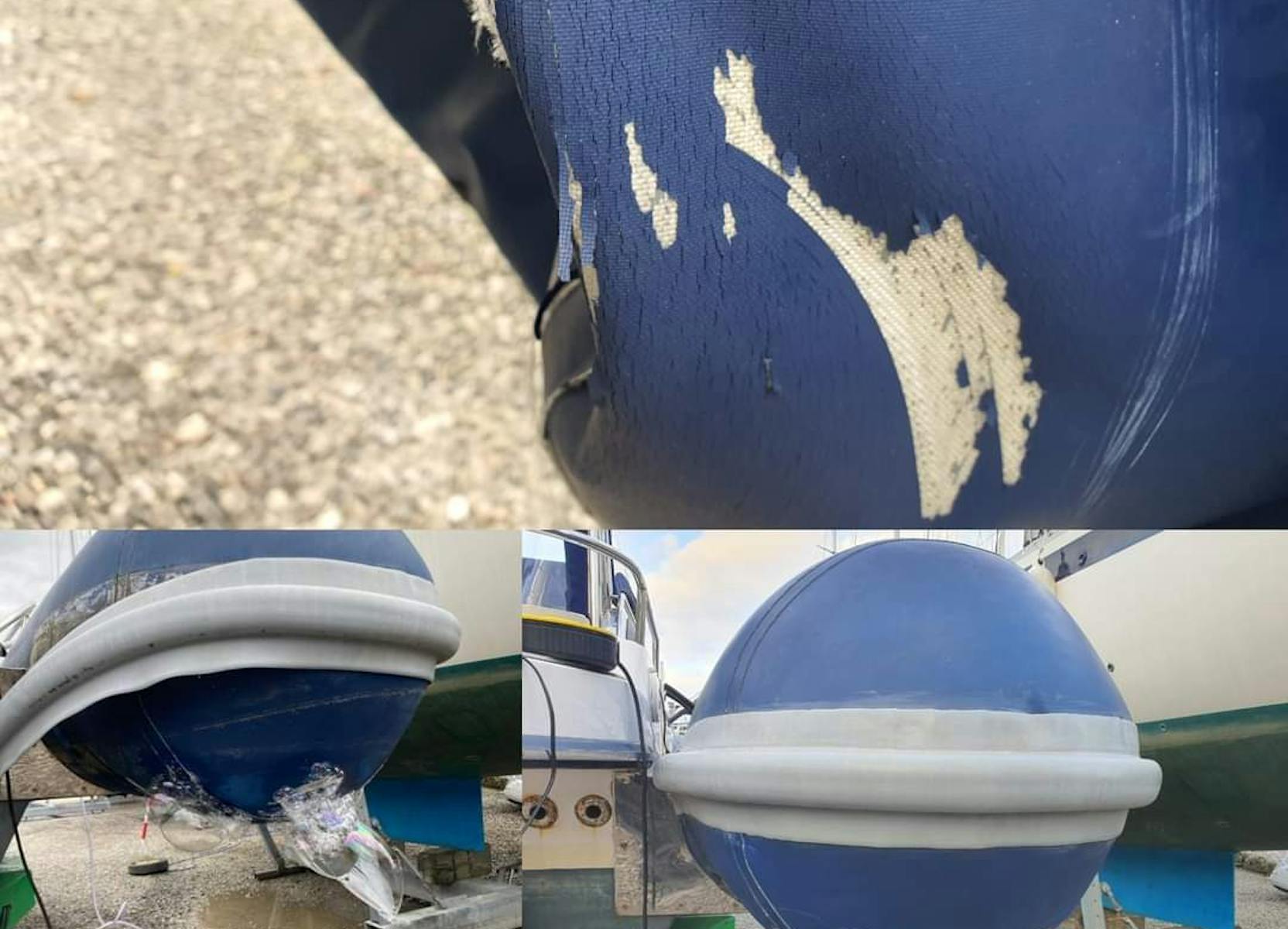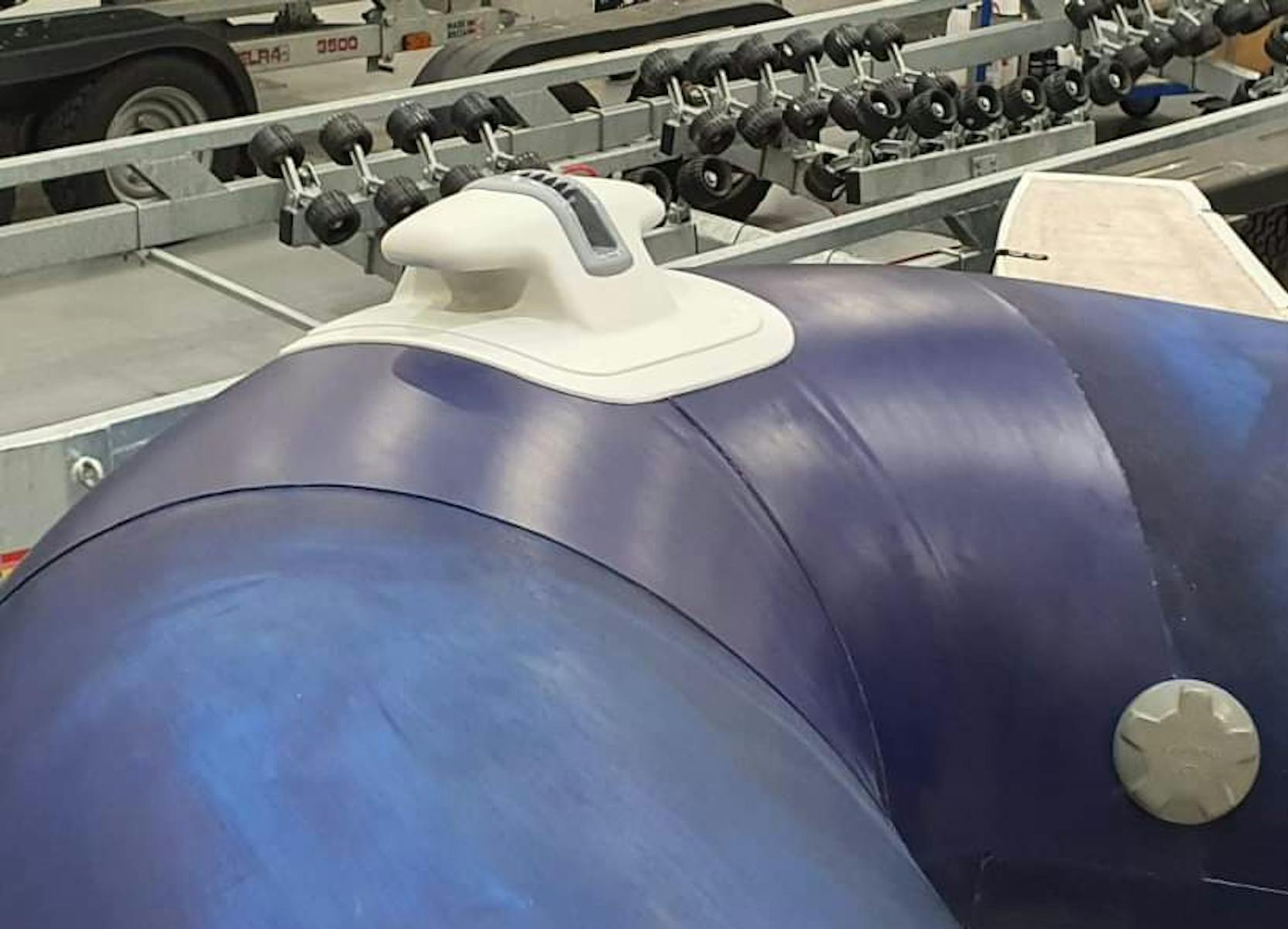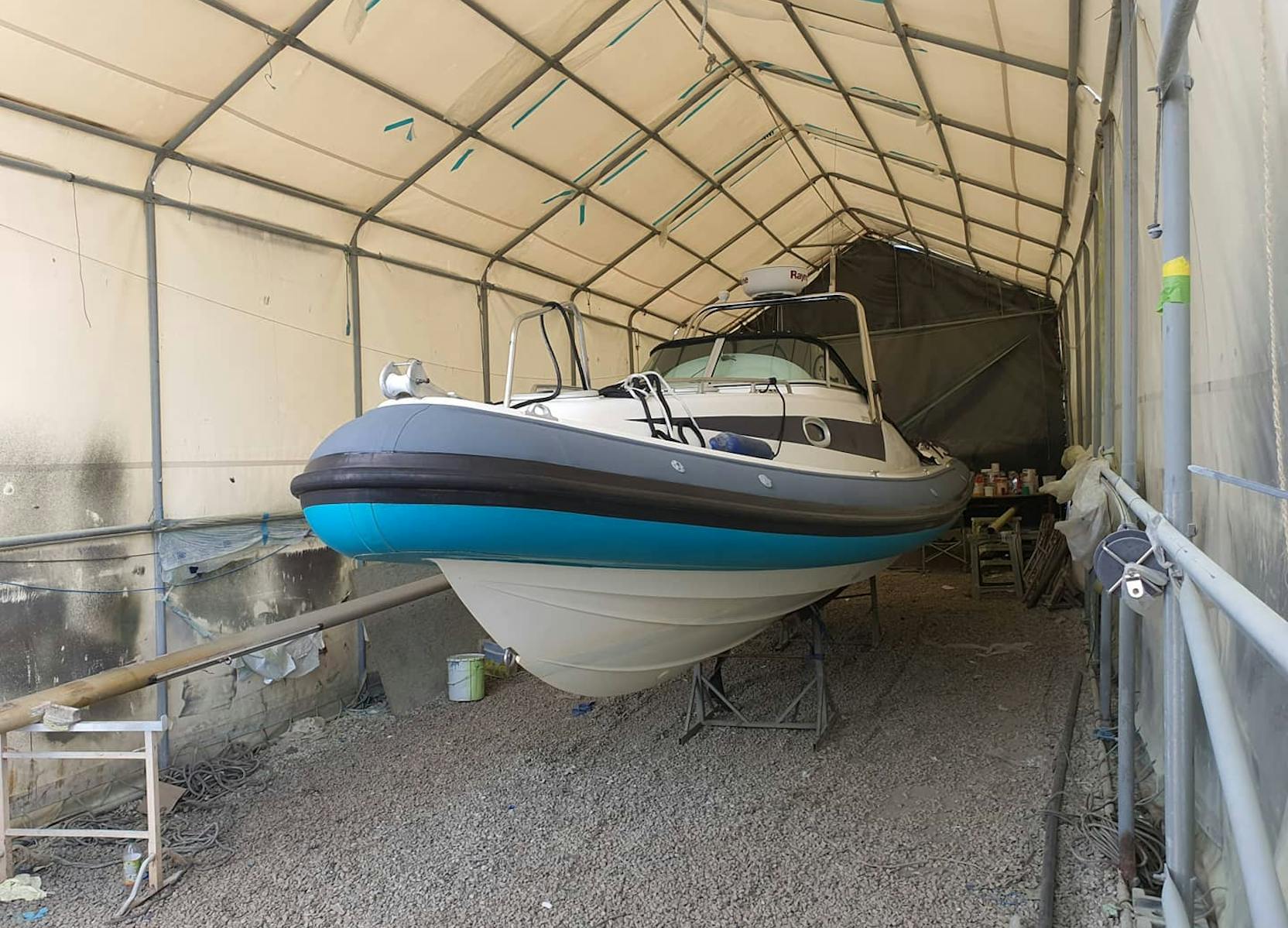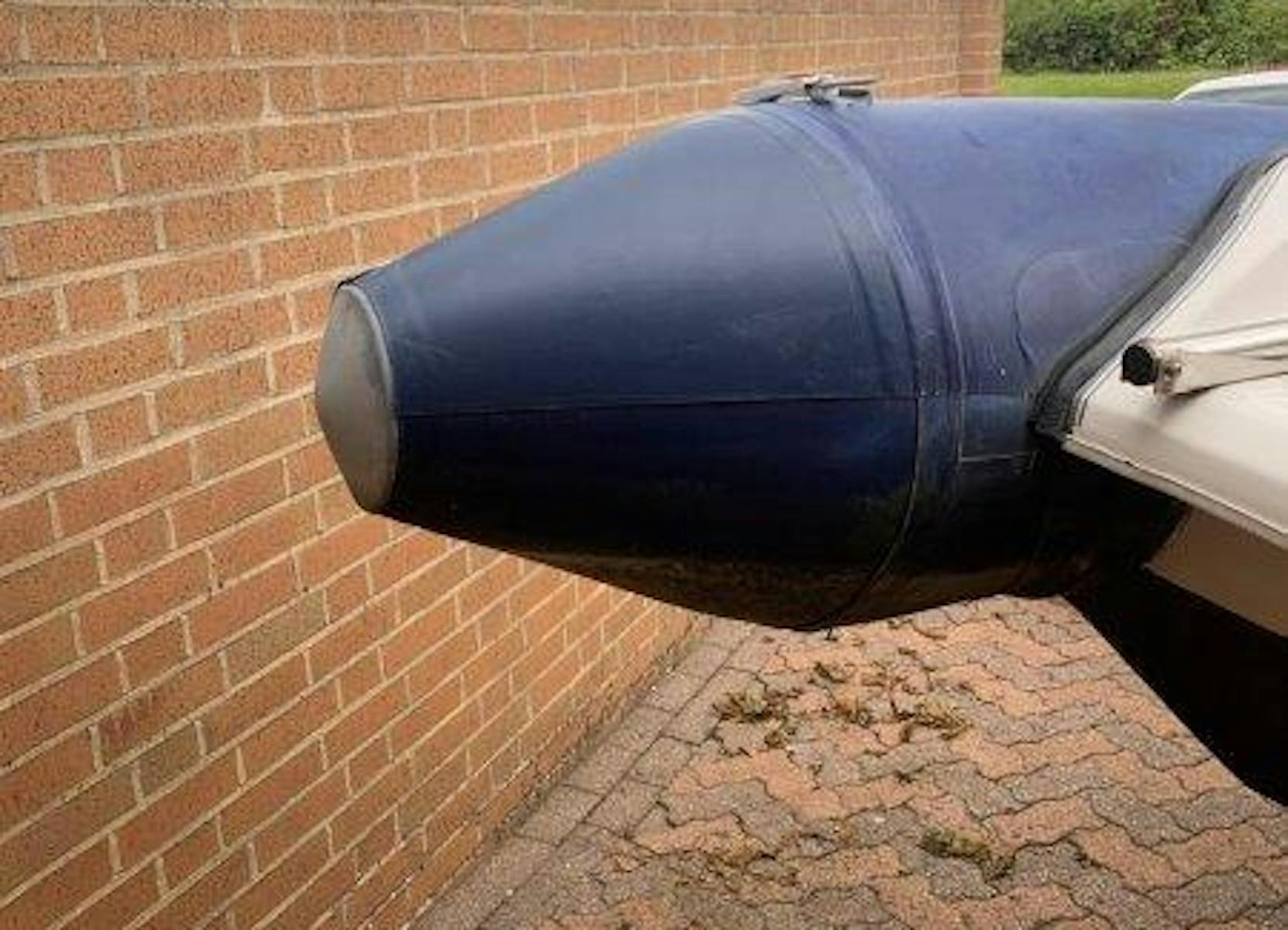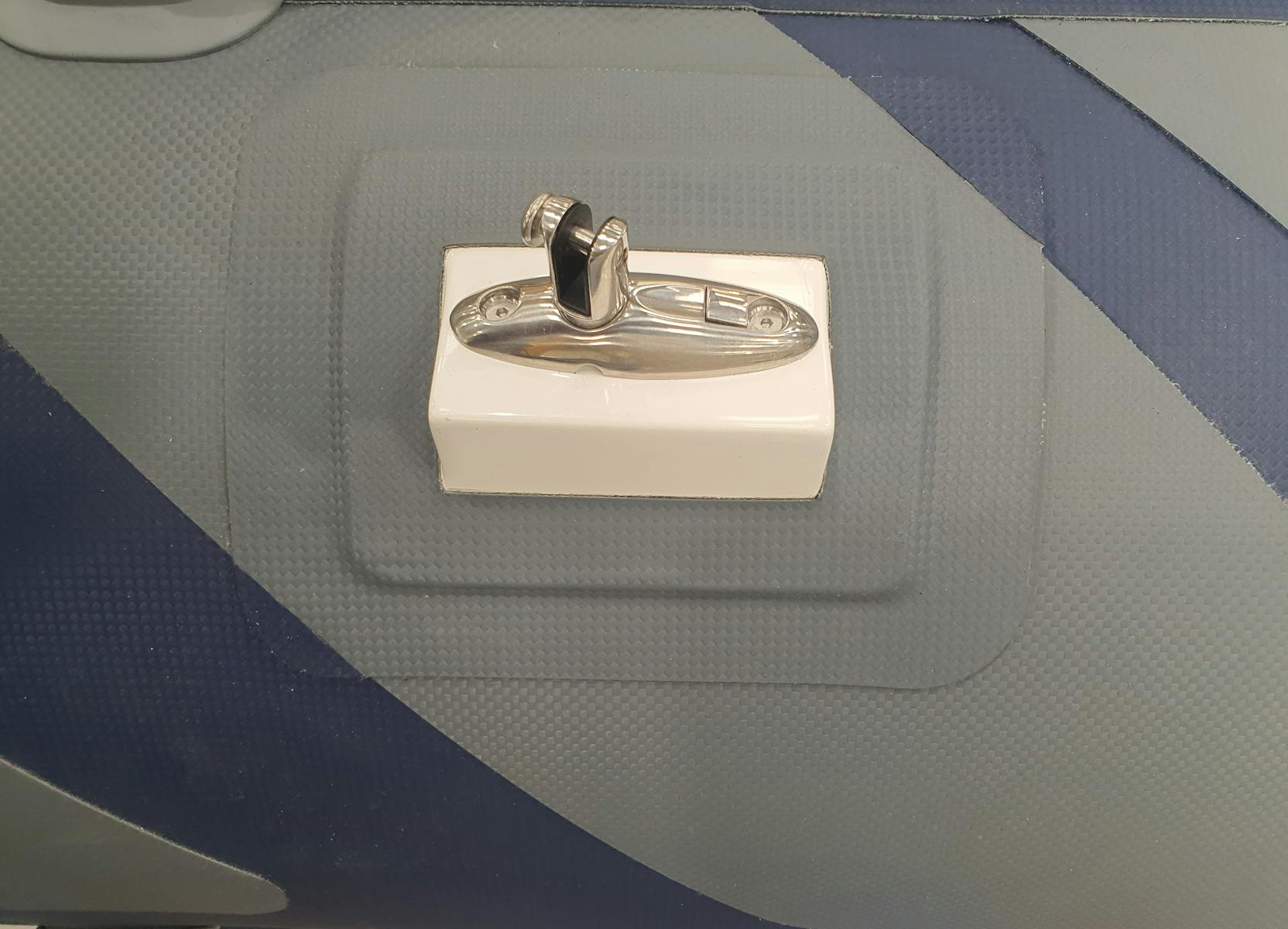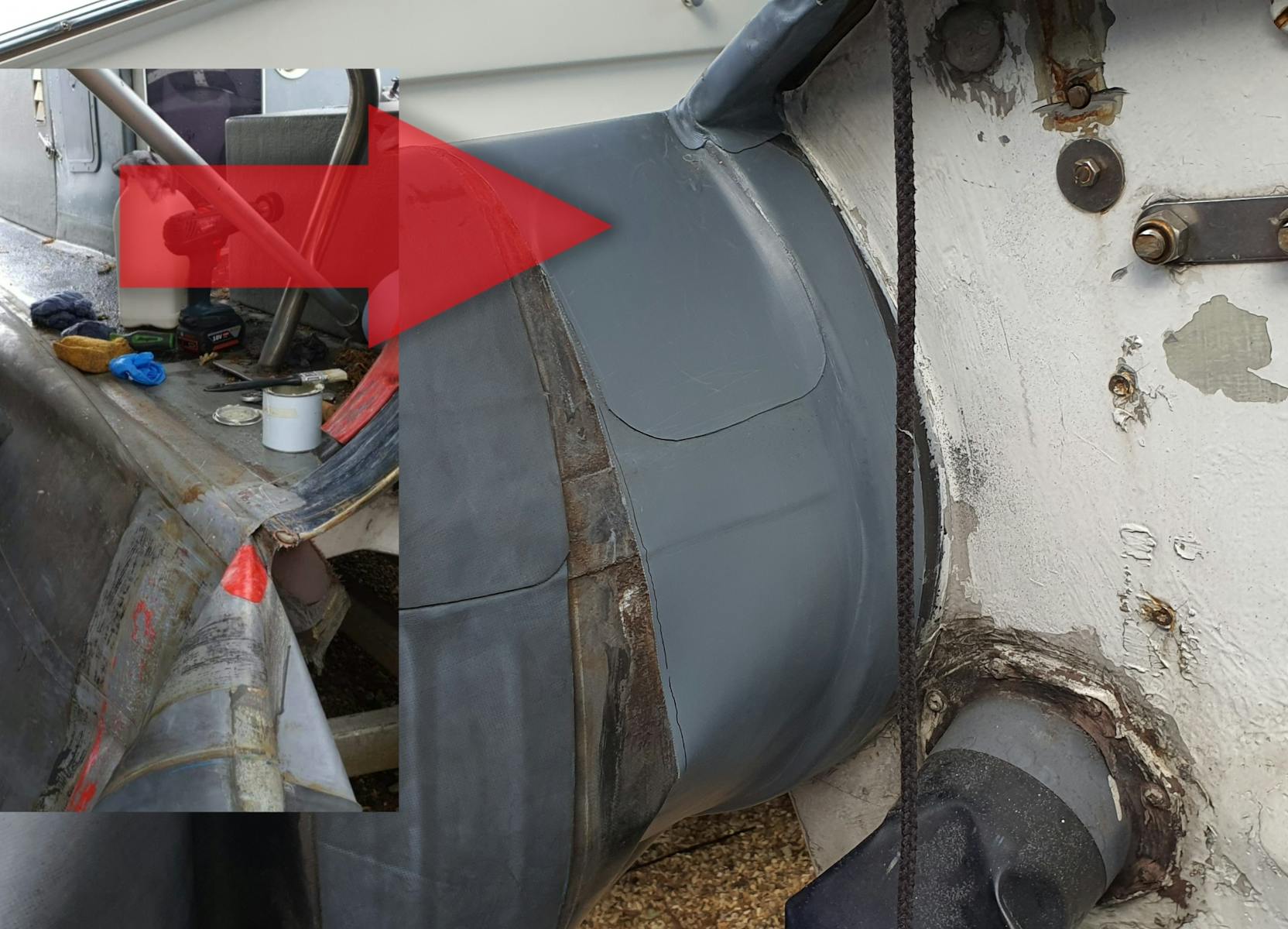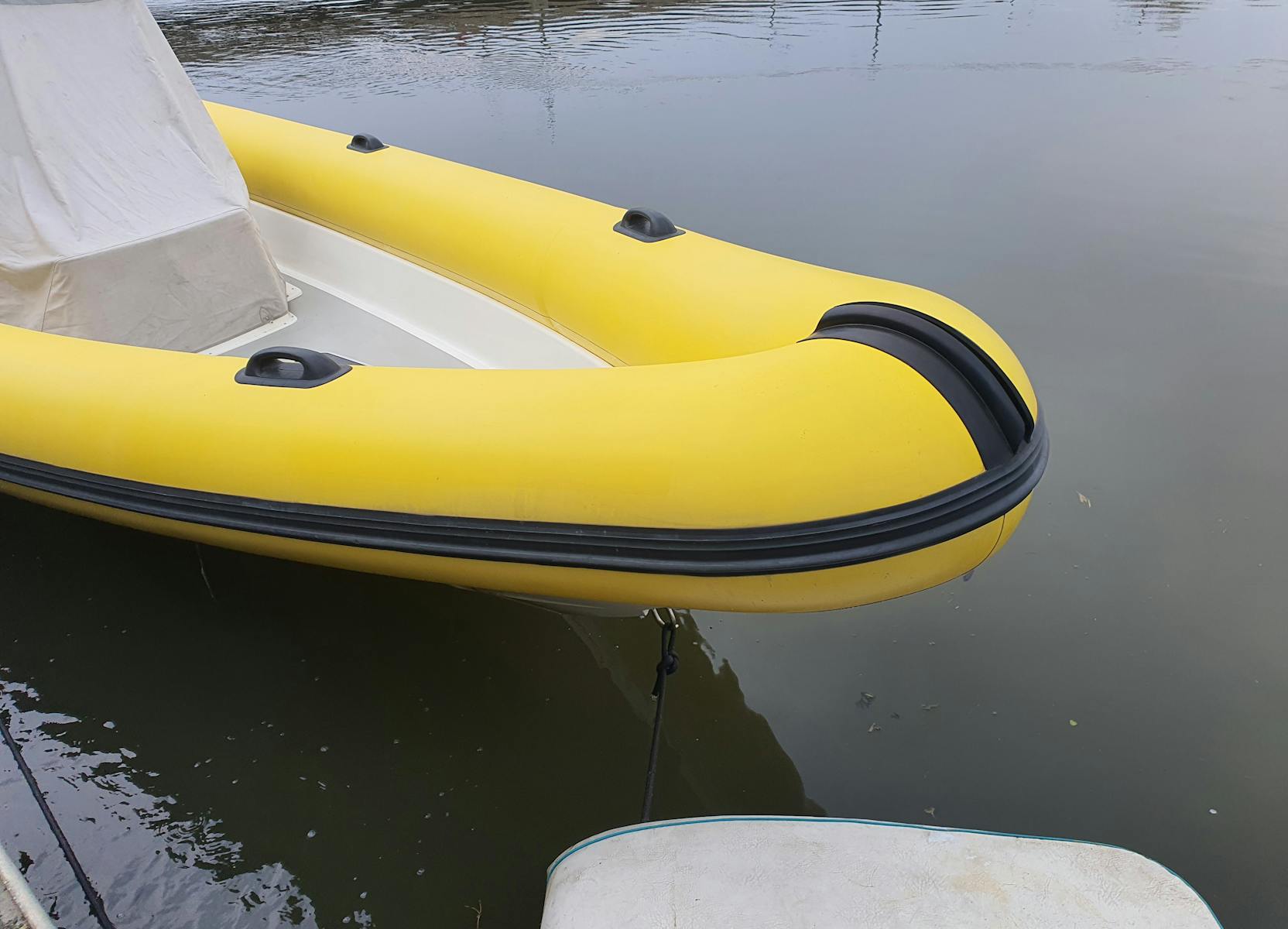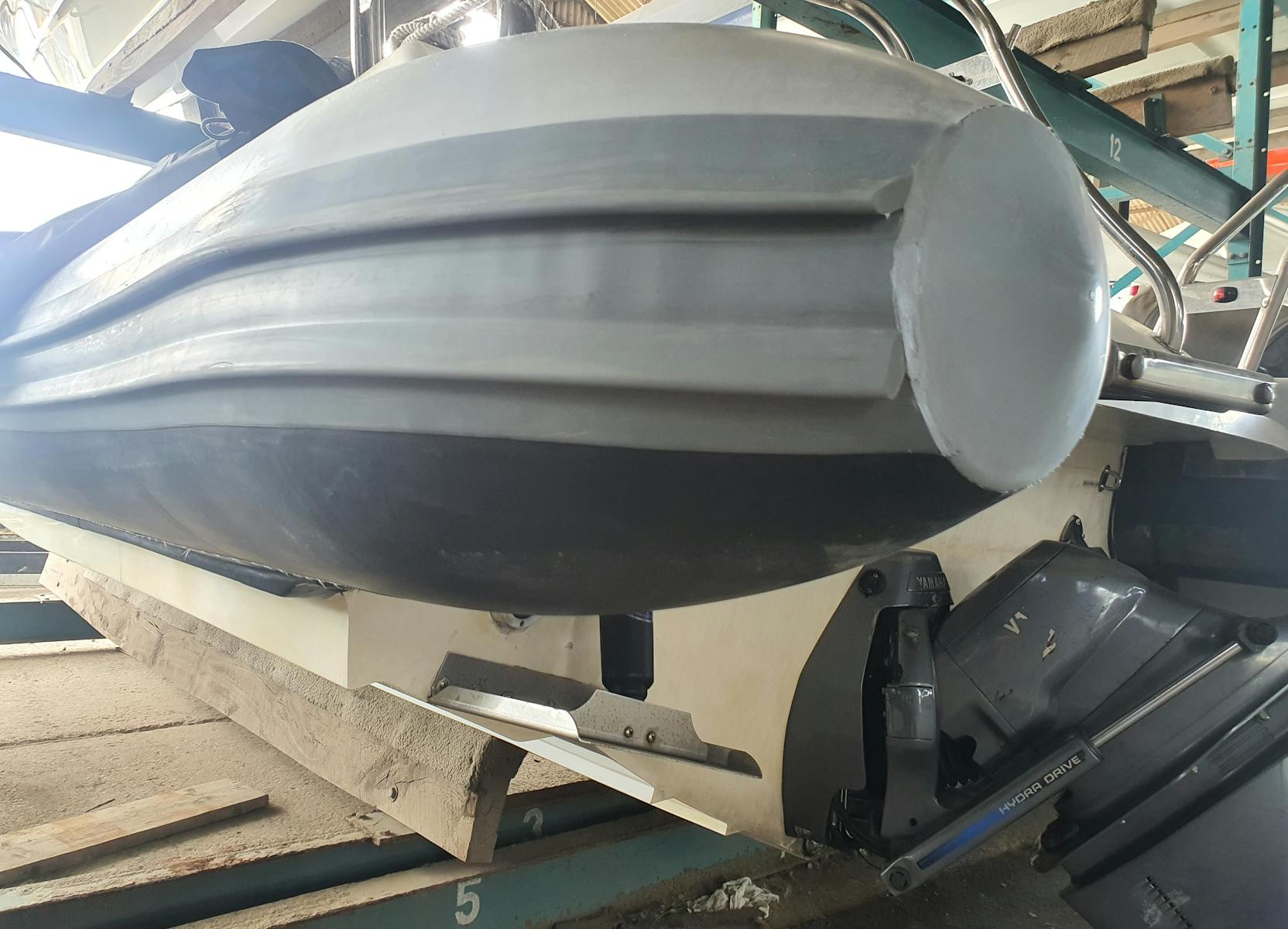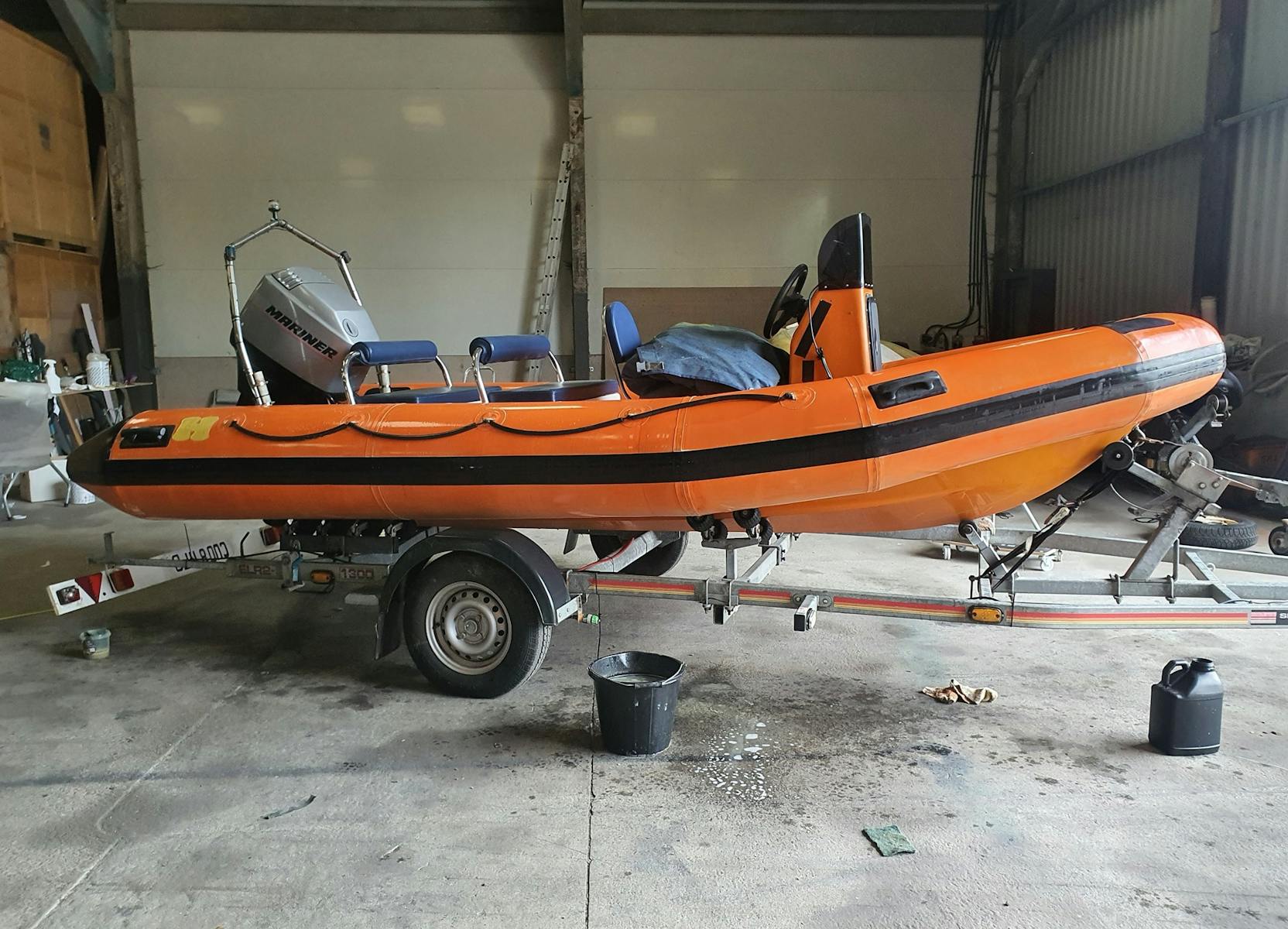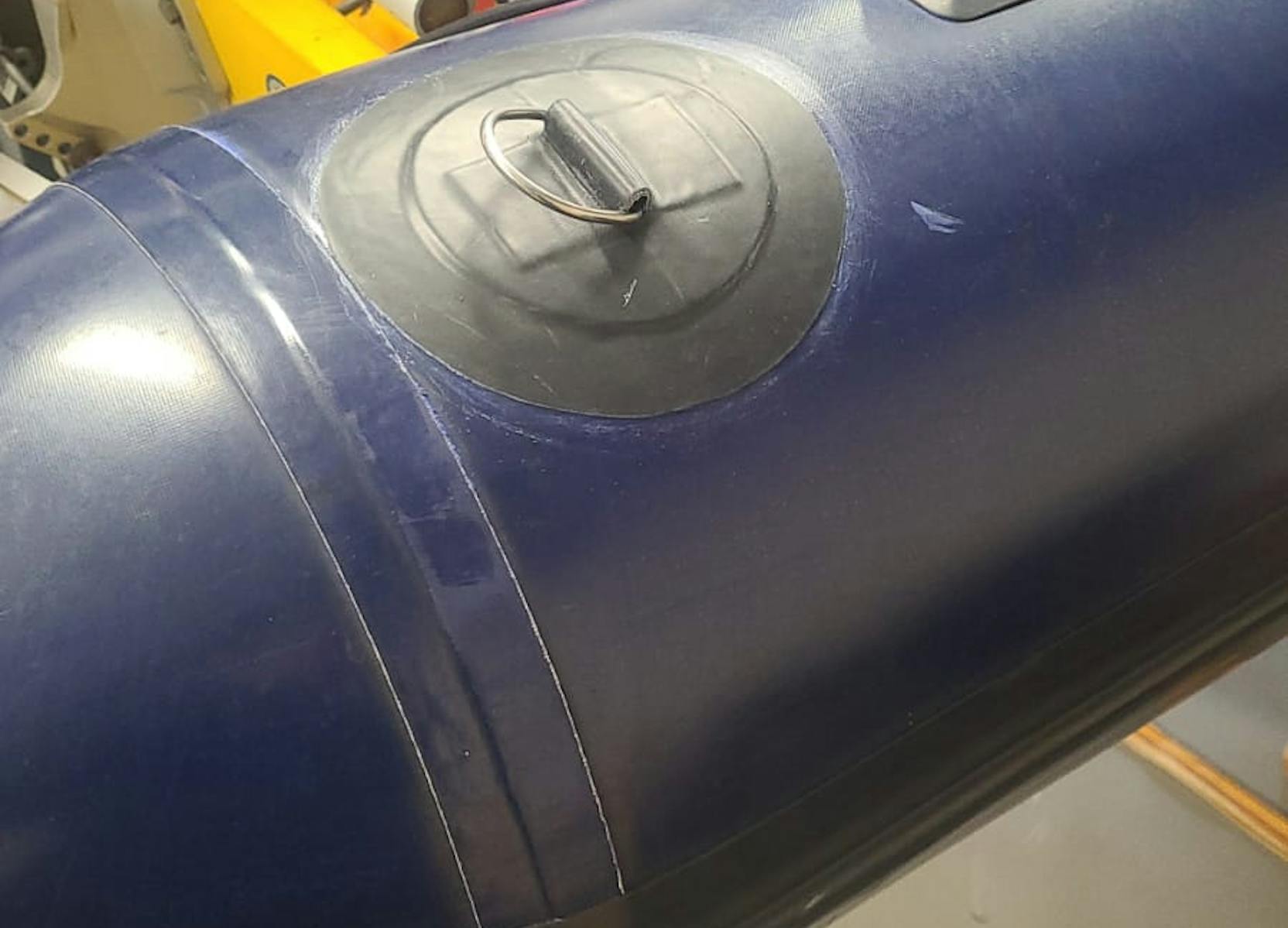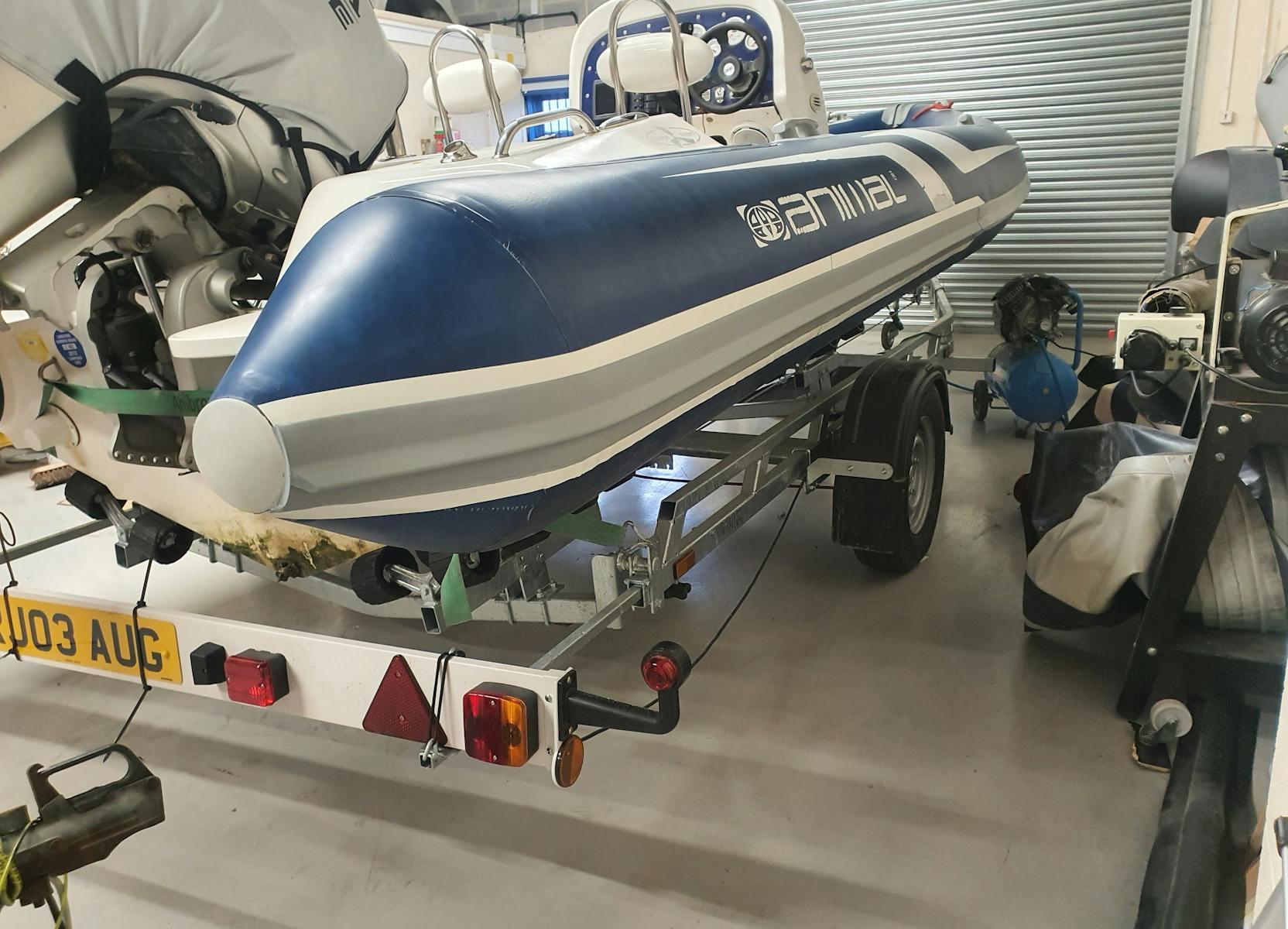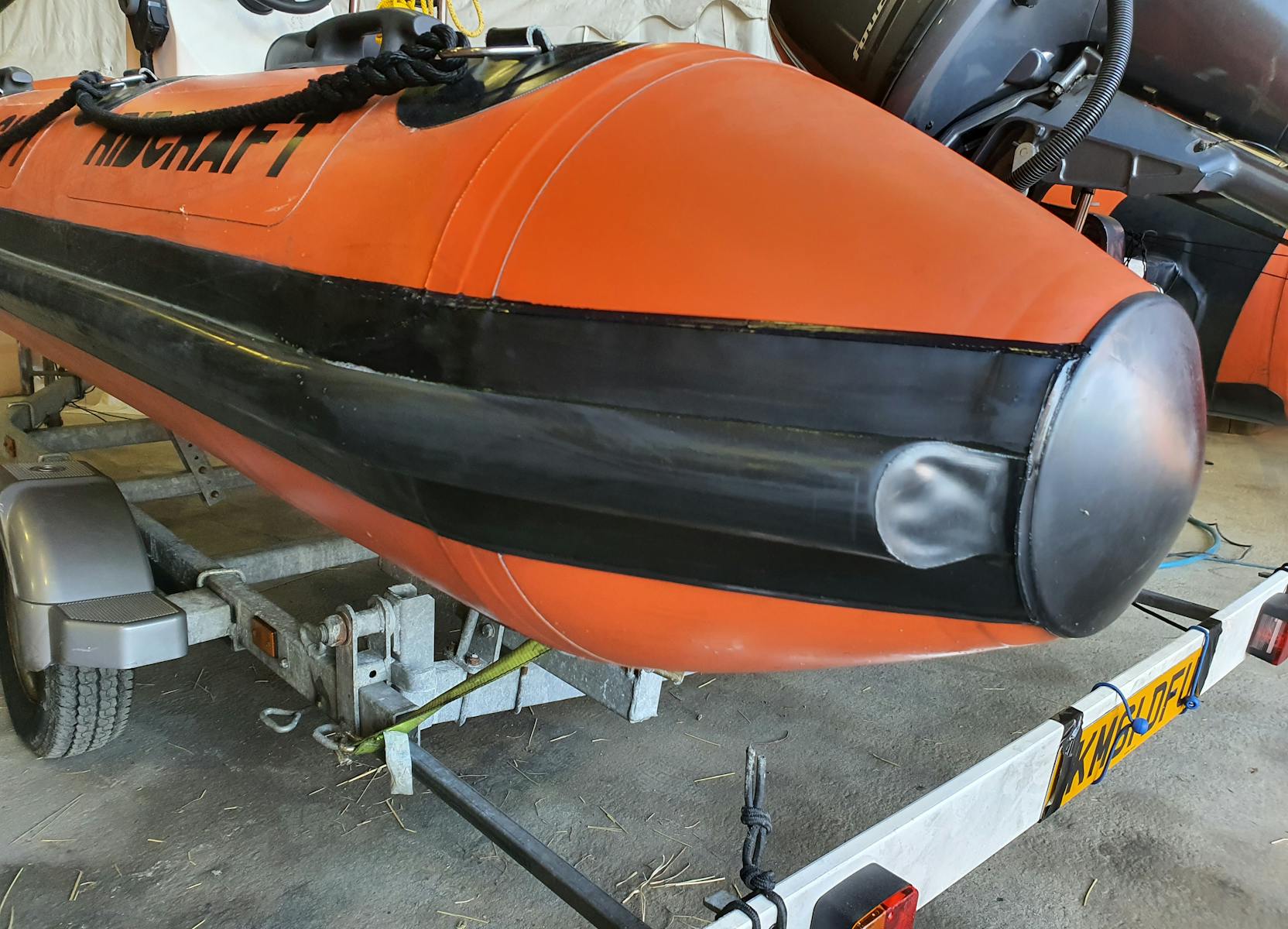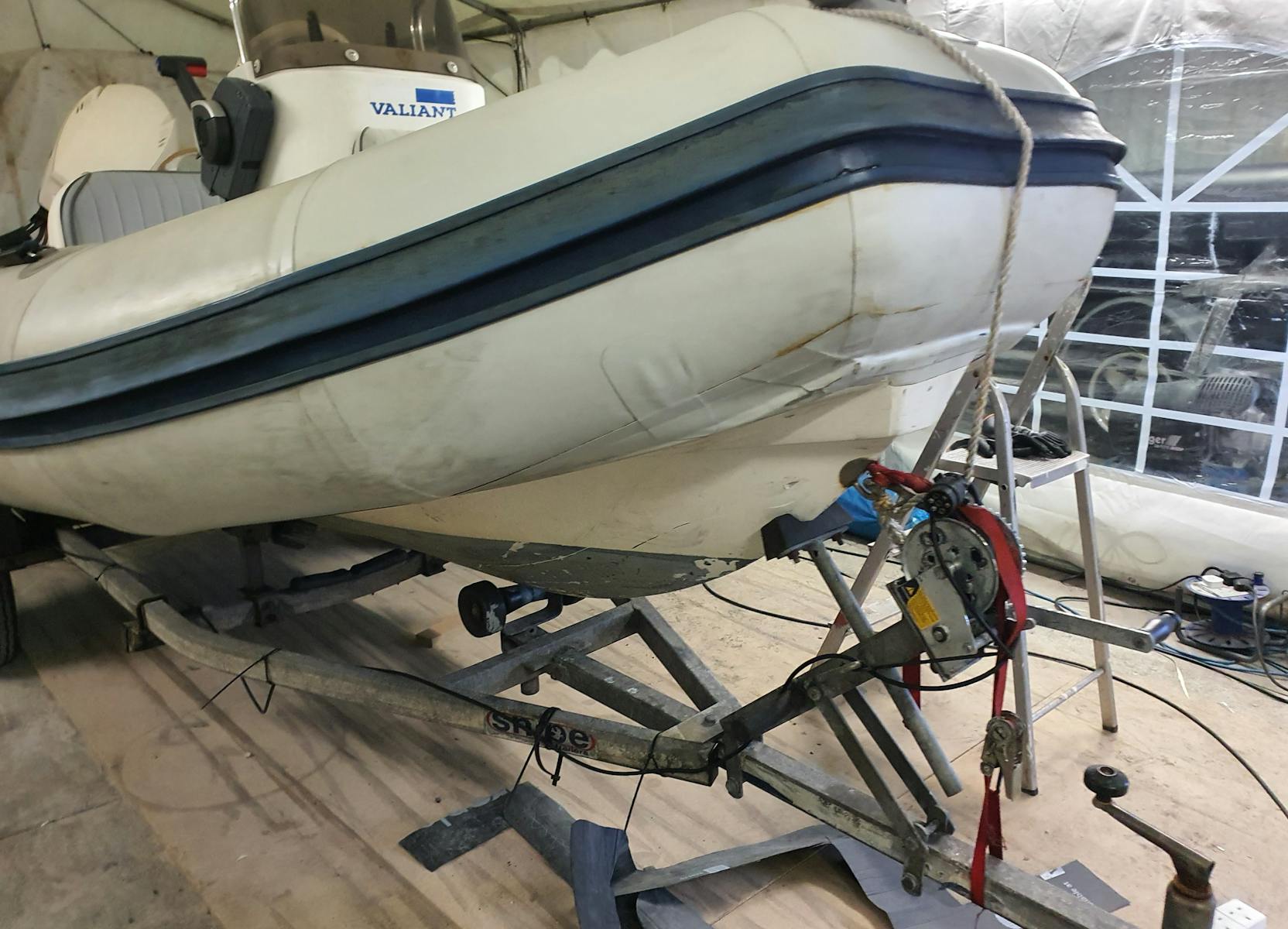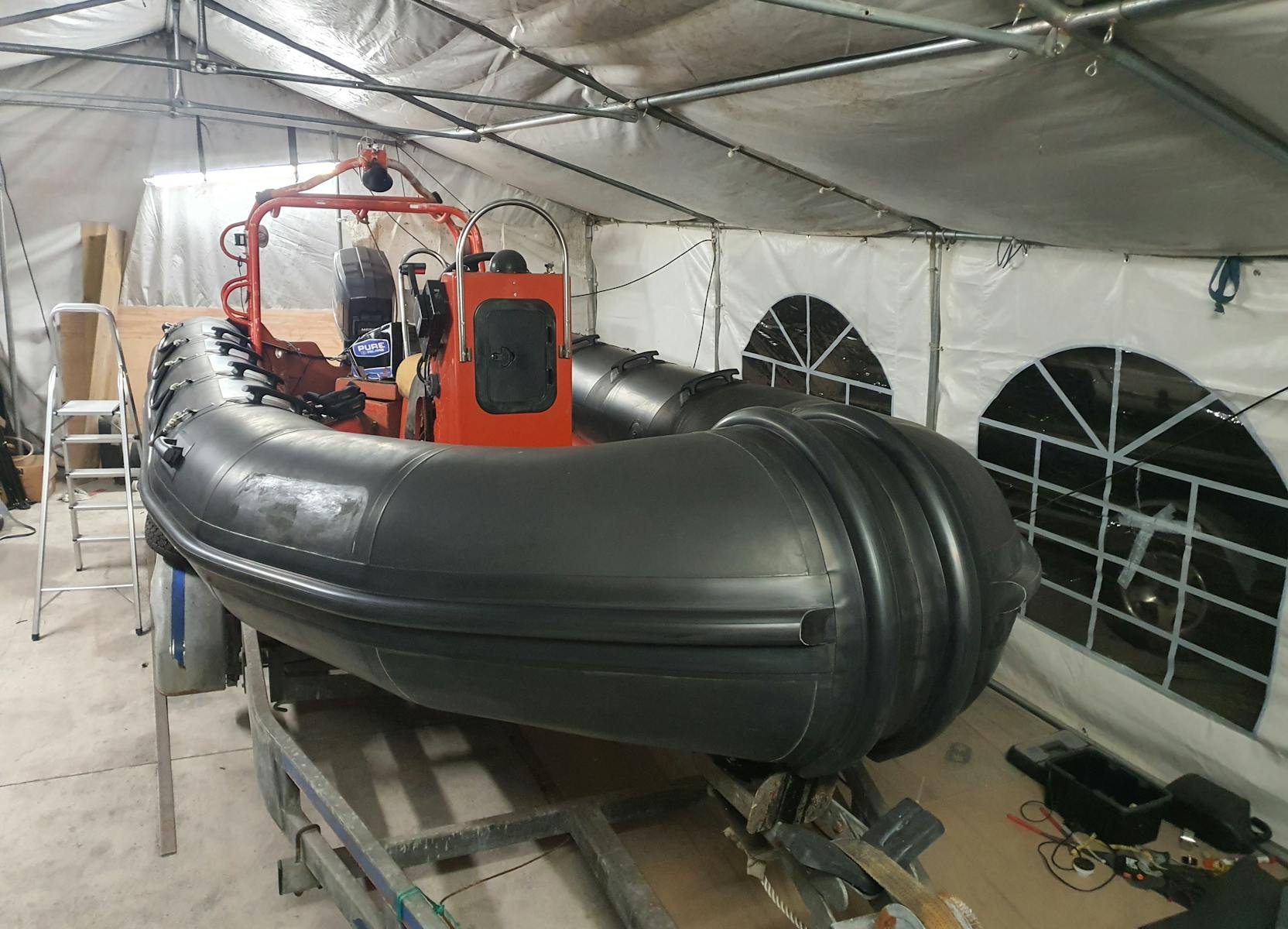 Inflatable tube damage,falling apart and bad repairs
Here are some images of rib tubes we where asked to repair some we have some that couldn't be fixed.
We will do what we can to help you but sadly sometimes we can't.